A Special Look at Mortise Locks—a Trusted Chicago Lock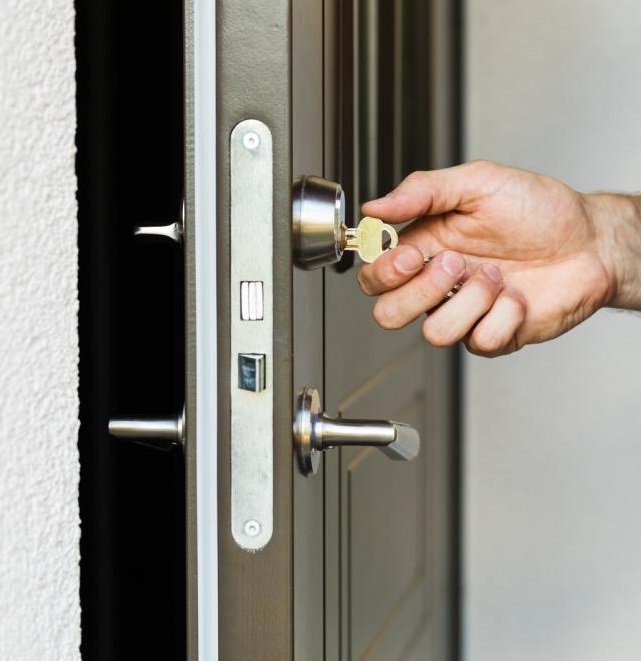 Have you ever wondered what mortise locks are? If your answer is yes, you're in the right place.
Mortise locks have long been revered as a specialty lock for most Chicago properties.  They function like combination locks and operate in a dual-action manner. This simply means that they act both as doorknobs and deadbolts in one.
Mortise locks are manufactured using stamped metal with hardened bolts and armored fronts, which offer superior protection against vandalism.
It is important to note that mortise locks aren't new locking technology. These locks have been around since the late 19th century and were commonly used in commercial buildings for their durability, industrial design, and costly price tag.
Today, Chicago homeowners demand a higher-end security lock to protect their property, and locks that are flexible enough to be integrated into their home decor.  Mortise locks are superior in strength to cylindrical locks and come in a variety of shapes, sizes and customizable designs. For example, you can buy Mortise locks with levers and cast knobs, or locks that have a more modern or ornate style.
Chicago Locks:  The Downside of using Mortise Locks
Mortise locks cost more than the average deadbolt and require skilled technicians with special tools to install them. Therefore, it is this reason why you'll find mortise locks installed in commercial buildings and high-end residential properties.
An interesting Fact about Mortise Locks in Chicago
Trump Towers, one of the tallest residential buildings in Chicago, uses mortise locks as its trusted Chicago lock of choice throughout the building for both residential and commercial units.
The locks are custom made with the Trump World logo engraved and are very pleasing to the eye.
If you want to know more about Mortise Locks, the Chicago Lock of Choice, give us a call.  We are skilled mortise locks installers and have access to a variety of designs to suit your residential or commercial property.  Call us today at 773-767-5397!