Fast, On-Demand Lock Rekey Service
Whether you've lost the keys to your office, need to change locks between tenants, or have to rekey locks on all locks in your home to keep you and your family safe, call the pros at Keyway Lock & Security. We have the specialized tools and experience it takes to change lock pins, mailbox locks, door locks, and built-in locks on cabinets, saving you the hassle and expense that comes with buying and installing brand new locks.
Common Reasons Why You Might Need Your Locks Rekeyed
Lost or Stolen Keys: The number one reason why our clients call us to rekey locks is to keep their property protected after they've misplaced or lost their keys to thieves. In these cases, it's important to have all the locks that can be opened with the lost keys changed right away, especially if other information was also lost such as identification, car insurance papers, or anything else that could allow someone who finds the keys to know the address the keys belong to.
Access Control: We also provide 24/7 mobile lock rekey service to prevent unwelcome guests from entering a home, accessing mailboxes, or gaining entry to a business. You may want to change locks on your house after you've ended a romantic relationship, evicted a roommate, or when you need to be sure that you know exactly who has a key to your home.
Burglary and Domestic Violence: If your home has been burglarized, the police may advise you to call a locksmith right away to rekey locks on all locks in your house. It's also of particular importance if you or anyone in your household is a victim of domestic violence.
Rekeying vs. Replacing Your Locks
While you might think you need to buy brand new locking doorknobs and deadbolts when you need to change the locks in your home, in most situations using our lock rekey service is the faster and more affordable option.
Rekeying your existing locks means you won't have to purchase multiple new locks for your home, remove the old ones, and struggle to install new ones which may involve fitting a different strike plate. Better yet, when you choose to have your locks rekeyed nobody will be able to tell that you've had the lock pins changed – that is unless they try to open the lock with the old key.
In most cases simply having your existing locks rekeyed is a cost-effective alternative to purchasing brand new door locks, locks for medicine cabinets, or even replacing mailbox locks.
What's Involved With Our Lock Rekey Service
To rekey a lock, our licensed locksmith needs access to the lock cylinder, which means removing the lock from the door it's installed on. Once the lock is removed the locksmith works to change lock pins in order to prevent the existing keys from working on the lock. The pins are then set using a depth chart and key decoder, which takes the guesswork out of the process. Once the lock is changed, new keys are cut to match the updated pin depth.
Call Us For Reliable Lock Rekey Service
When you need to change locks at your home, rental property, or business, call the home locksmith pros at Keyway Lock & Security.
Need Burglary Door Repairs?
Other Chicago Locksmith Services:
We Are Licensed & Insured Locksmiths in Chicago
Our Illinois license is #192-000275

We're and A+ accredited business with the BBB.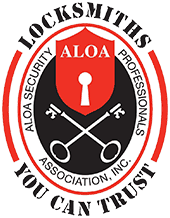 We are proud members of the Associated Locksmiths of America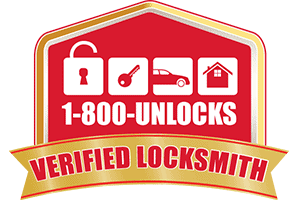 We are Verified Chicago Locksmiths
Our Service Area covers Chicago including the Western and Southern Suburbs.
If you need Auto, Home, or Commercial locksmith services, give us a call. We also provide Emergency Locksmith Service 24 Hours a day.