Chicago, IL Locksmith Service
Keyway Lock & Security: A Chicago Locksmith serving Chicago, IL & Surrounding Area
Our Chicago Location:
3820 W. 79th St., Chicago, IL 60652
Keyway Lock & Security is a licensed full-service locksmith and security company serving Chicago, IL, and the surrounding suburbs. We provide a wide range of locksmith services, emergency locksmiths, and advanced security solutions for homes, vehicles, and businesses throughout our service area. Whether you need duplicate keys for your home, car key replacement, or an access control system for your business, we will exceed your expectations. We specialize in break-in repair for home or business.
Our experienced locksmiths have the training, experience, and certification to ensure outstanding service for all your locksmith and security needs. We are an established, reputable and local company licensed by the State of Illinois and proud members of the Associated Locksmiths of America (ALOA) and an accredited A+ with the Better Business Bureau.
At Keyway Lock & Security, we provide comprehensive services that include residential, commercial, and auto locksmith and security services. Give us a call for duplicate keys, car key replacement, high-security locks, remote replacements for cars, hinge and door repairs, master key systems, CCTV installation, Intercom repair and installation, card access systems, door closers, safes, panic bars, and much more. In addition, we offer emergency locksmith services with a prompt response.
You can read more about Keyway Lock & Security and find a complete listing of our residential, commercial and auto locksmith services on our website. We offer estimates for our locksmith and security services. For immediate service from our professional locksmiths in Chicago, IL, and the surrounding suburbs, please contact our office today at (773) 767-5397 or (630) 359-4698.
Frequently Asked Questions About Our Chicago Locksmith Services
What can a full-service Chicago locksmith do?
We are glad you asked. In fact, our in-office dispatchers at Keyway get asked this all the time. Keyway Chicago is one of the few locksmiths in Chicago that are truly full-service. This means we are able to provide you with convenient locksmith services in our offices and on the road at your location. Whether you need key duplication, automotive, residential, commercial, safe, or government locksmith services; we can help. If it locks or swings, give us a ring.

Are you a 24 hour locksmith in Chicago?
The short answer is yes. Becoming a 24-hour locksmith is fairly new for us. Traditionally, we only provided services during the day. However, as of 2019, many of our customers have been asking for service during the nights and on the weekends. We are now proud to say, if you get locked out at night, need your locks changed, or need a car key fob programmed, Keyway Lock & Security is only a call away.
Do locksmiths in Chicago, Illinois need a locksmith license?
Locksmiths in Chicago most certainly need a locksmith license. This is no joking matter. Historically, fraudulent locksmiths have been wreaking havoc for locksmiths and our customers. These fake locksmiths promise customers inexpensive service call fees. It sounds too good to be true because it is. On top of that, these individuals often have no idea how to actually perform locksmith services. Eventually, locksmiths and lawmakers got together to put together common-sense legislation to protect the consumer. You can find our license number at the top of our website. We are legally required to display our license number. Consumers must be aware, if a locksmith does not show you his license, you can call the cops. Do not feel pressured to pay the person until they prove they are licensed and insured.
Need Burglary Door Repairs?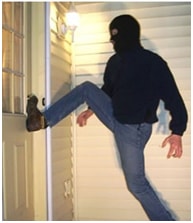 Other Chicago Locksmith Services:
We Are Licensed & Insured Locksmiths in Chicago
Our Illinois license is #192-000275

We're and A+ accredited business with the BBB.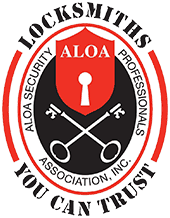 We are proud members of the Associated Locksmiths of America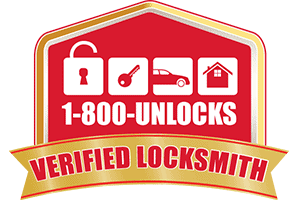 We are Verified Chicago Locksmiths
Our Service Area covers Chicago including the Western and Southern Suburbs.
If you need Auto, Home, or Commercial locksmith services, give us a call. We also provide Emergency Locksmith Service 24 Hours a day.