Chicago Commercial Door Installation Service
We Install Wooden, Metal, Steel Doors
Note: Currently, we do not install residential doors.
We're Your Chicago Door Installation Experts
If you're looking to make your Illinois home a little safer, a security door can be an excellent choice. The right door can give your home a fresh look while protecting your family and belongings from everything from burglars to severe weather. If you're considering a new security door installation, here are some things to keep in mind.
Door Installation Locksmith
Chicago is a world-class city, but like other large metropolitan areas, it's no stranger to crime. Maintaining home, business, and auto security is paramount to our Chicago customers, so that's why Keyway Lock & Security features a complete lineup of locksmith and security services, including our professional door installation. We feature all the hardware and replacement services you need to update your door security. As your front line of defense from would-be thieves, your exterior doors, screen doors, and patio doors need to be as secure as possible to provide the 24/7 protection you need for enhanced peace of mind.
How To Choose The Perfect Door For Your Home Or Business
Security doors come in a variety of styles, including solid exterior doors and screen doors. Solid doors are often made from a combination of metal and wood to provide security without sacrificing a traditional look. Screen doors are usually made from steel or aluminum and may have a more contemporary look to them.
Solid doors are often a little more secure, as a determined burglar could cut through the metal mesh portions. However, this would take quite some time. Screen doors also have the benefit of allowing you to open the door and speak to people without allowing them access to your home.
If you choose a solid metal door rather than a door with a wooden overlay, you also have to consider what type of finish you prefer. They typically come either painted or powder-coated. Since these are exterior doors, powder coating is usually preferable. Paint has a tendency to peel and flake away, while powder coats are more durable even when exposed to the elements.
Choosing new exterior doors or security doors for your home or business can be a daunting task. There are many options available—what are the best ones? Are there value-based doors that still offer reliable protection? The pros at Keyway Lock & Security know doors! It's our business to keep up to date on new products and product lines so that we can guide our customers through the door selection process.
Understanding Security Door Installation
A good installer can work with both new and old construction to fit a security door to almost any house, but there are a few different techniques in use. The two main choices are flush-mount installation and frame installation. If you choose flush mounting, your door will be mounted directly to the existing door jamb, just like a normal front door. Flush mounting is a popular choice among do-it-yourself installers because it is fairly quick and simple. It also tends to cost less than frame mounting. However, it is slightly less secure since a determined criminal could break the door jamb to gain entry.
The other option is frame mounting. In this technique, the installer builds a separate metal frame into your wall, then mounts the door onto that. This option is more secure, but it is also more labor-intensive and expensive. In addition, with some older construction, it may not be possible to install the frame into the wall. This results in a security door that sticks out an inch or two from the wall.
The professional installers and locksmiths at Keyway Lock & Security specialize in the installation of front doors, storm doors, screen doors, patio doors, and all types of exterior doors. From front door repair to door hardware installation, we offer everything you need to secure the entries to your home or business. When you contract our services, we'll consult with you to determine exactly what you need. We offer customized door installation services to ensure that your security needs aren't just met—but exceeded.
Types of Door Installation
As experts at door installation, we can help you choose the best door installation for your setting. Our installers have experience working with both new and old constructions to install everything from high-security doors to patio doors. We can assess the condition of your door frame and help you choose the right type of door for your security needs.
To install your new doors, we can employ any of a couple of installation types. We can tear out your old door and frame or simply replace the door itself. While more labor-intensive, this option is popular with many Chicago commercial property owners.
Choosing The Right Door Installer
No matter what type of door and installation you choose, the most important thing is to work with a door installation company that knows what they are doing. As you shop around, be sure to ask all potential providers how much experience they have. Be wary of anyone who cannot provide references and examples of previous projects. In addition, make sure that the company you choose is bonded and insured. Any company you work with should also be transparent about their pricing and have quotes available upon request.
Today's security doors come in a myriad of styles. In fact, it's easily possible to find a security door that enhances the architectural style of just about any home or business in Chicago. Some of today's most attractive security doors feature a hybrid of materials like steel and wood. Their traditional wood appearance often belies the genuine strength of its interior makeup. Whether you are looking for a vintage-inspired security door or something ultra-contemporary, we can help you select any door for your home.
Keyway Lock & Security features all the door hardware needed for our installation services. We can also repair or install new locks for your patio doors, screen doors, exterior doors, and more. We are also happy to consult with you about how to best upgrade your doors to meet today's security needs.
If you're shopping around for a security door or other home security needs in Illinois, we can help. Contact us today for more information about our services and to get a quote for your project.
Need Burglary Door Repairs?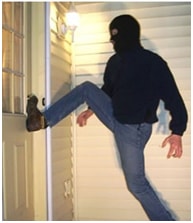 Other Chicago Locksmith Services:
We Are Licensed & Insured Locksmiths in Chicago
Our Illinois license is #192-000275

We're and A+ accredited business with the BBB.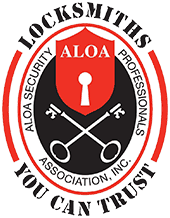 We are proud members of the Associated Locksmiths of America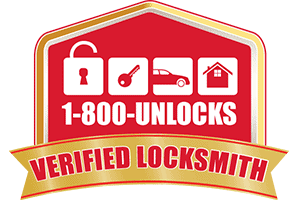 We are Verified Chicago Locksmiths
Our Service Area covers Chicago including the Western and Southern Suburbs.
If you need Auto, Home, or Commercial locksmith services, give us a call. We also provide Emergency Locksmith Service 24 Hours a day.