Smart Locks For Your Home
If you've ever left your home and wondered whether or not you remembered to lock the front door, worried about your kids losing your house keys at school, or wanted a way to give a contractor, friend, or family member access to your home while you're away, smart locks could be a great option for you.
Here at Keyway Lock & Security, we provide professional smart lock installation for homeowners in Illinois who want to enjoy the safety and convenience that comes with having keyless entry door locks. We can help you choose the right keyless locks for your home, whether you are looking for high-quality push button locks from Schlage Locks, are in the market for the latest WiFi locks, or need us to provide you with emergency smart lock repair service.
Advantages of Keyless Locks
Keyless locks offer a number of advantages over traditional mechanical locks, which is why WiFi locks are continuing to grow in popularity.
Unlike locks that rely on a key to turn the locking cylinder, entry door locks that are controlled by either an app on your mobile device or a mechanical keypad allow you to enjoy the peace-of-mind that comes with knowing you can control who can access your home without having to either rekey your locks or replace your locks.
You get to set the keypad code or password for the mobile smart lock access app, which means you don't have to give out spare keys to the kids, the dog walker, or anyone else who needs access to your house.
Difference Between Push Button Locks and WiFi Locks
When you're considering whether to replace your house locks with keyless entry door locks, it's important to understand the differences between pushbutton locks and smart locks.
Push button locks, such as the type made by Schlage Locks, use a battery-powered turning mechanism that is connected to the lock cylinder. When the correct pin code is typed into the keypad that is mounted to the outside of the door, the mechanism turns the lock to the open position, allowing access to your home. To lock the door again, simply hit the 'lock' key. These type of keyless locks are not considered to be "smart locks" because they cannot be controlled through your smartphone or another Internet-enabled device.
By comparison, smart locks, also known as WiFi locks, can be controlled using a mobile app, giving you a way to lock and unlock your house from anywhere in the world where you have WiFi or mobile data service. These types of keyless locks can be linked to whole-home systems that may include controls for your thermostat, security cameras, lighting, and small appliances, making smart lock installation a popular choice among homeowners who want access to the latest in home automation technologies.
Professional Smart Lock Installation & Smart Lock Repair Services
To learn more about keyless locks including both smart locks and push button locks, call us here at Keyway Lock & Security. Our licensed, certified and insured locksmiths provide fast smart lock repair and smart lock installation services you can count on.
Need Burglary Door Repairs?
Other Chicago Locksmith Services:
We Are Licensed & Insured Locksmiths in Chicago
Our Illinois license is #192-000275

We're and A+ accredited business with the BBB.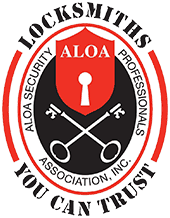 We are proud members of the Associated Locksmiths of America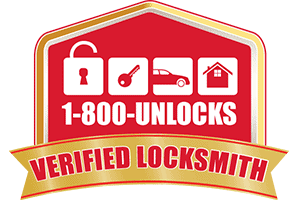 We are Verified Chicago Locksmiths
Our Service Area covers Chicago including the Western and Southern Suburbs.
If you need Auto, Home, or Commercial locksmith services, give us a call. We also provide Emergency Locksmith Service 24 Hours a day.