We're Your One-Stop Shop For Key Fob Repair and Replacement
Keyless ignitions are a great advance on older car key systems. Acting as a remote control, proximity fobs can lock or unlock your car from a distance. Some of the more sophisticated models can start your car before you get in it — giving your heater or air conditioner time to power up first. They also replace ignition keys in some models of car, working with or instead of a push-to-start system. Replacing your car remote fob takes special expertise, which we at Keyway Lock & Security bring to every prox fob we program for you.
Key Fobs for Your Car
These days, the vast majority of cars, vans, and trucks come with keyless entry and ignition systems that all but eliminate the risk of locking your keys inside or leaving them indoors when you're in a hurry to get somewhere. Remote key fobs allow you to open, lock, and start your car with a small remote you can keep on your keychain or in a pocket.
If your fob is broken or you lost it, Keyway Lock & Security can help you repair or replace it. We have trained and experienced locksmiths with the tools and the know-how to program just about any of the current models of key fobs. We have several of the more common models in stock at both of our Chicago-area locations, so we can often get the blank programmed and operational while you wait. For less common types of fobs, or if we have to order the part, we can let you know when to expect it and we stand by every job we do with a 100-percent satisfaction guarantee. If there's anything about your prox fob that isn't working the way it should after you pick it up, we fix it for free.
Auto Proximity Fobs for your Commercial Fleet
Businesses operate tens of thousands of fleet vehicles in and around the Chicago area. Many of the newer ones have remote fobs that can be issued to employees as needed, which brings a lot of flexibility to field operations. Because company vehicles tend to have more than one driver, and because you need a master key fob to control each one, we can make unlimited duplicates for you when you need them. Whether you're asking for a second proximity fob so a new driver can use the company truck, or one of your employees has misplaced the old prox fob and you need a replacement before the next shift starts, Keyway Lock & Security is here to help with quick turnaround and reasonable prices for your business.
Wherever you are in the Chicago-northern Illinois area, Keyway Lock & Security has key fobs, car remotes and push-to-start services that can keep your vehicle secure and keep you on the road. Whether you have a new car with a keyless entry and ignition system, or you've added some vehicles to your fleet and need spare remotes for the office, we can handle your request quickly and professionally. If you need a new key fob made, or if you need an old one fixed or reprogrammed, give us a call at (800) 836-5397 to learn more about what we can do. You can also visit us at either of our Chicago lock shops and ask for service while you wait.
We Make Car Keys For These Car Models:
We Are Licensed & Insured Locksmiths in Chicago
Our Illinois license is #192-000275

We're and A+ accredited business with the BBB.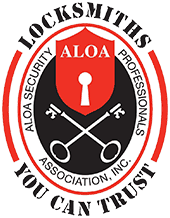 We are proud members of the Associated Locksmiths of America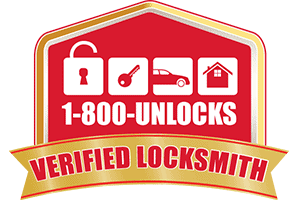 We are Verified Chicago Locksmiths
Our Service Area covers Chicago including the Western and Southern Suburbs.
If you need Auto, Home, or Commercial locksmith services, give us a call. We also provide Emergency Locksmith Service 24 Hours a day.