24 Hour Emergency Locksmith Services
We are Your Friendly, Reputable 24 Hour Emergency Locksmith in Chicago
At Keyway Lock & Security we are your local locksmith in Chicago. We provide emergency locksmith services for auto, residential and commercial locks. We are licensed, insured, members of ALOA and work with insurance companies like Geico and AAA. We only hire skilled technicians so you can ensure your work will be done correctly – just check out some of our locksmith reviews on Google and Yelp.
Additionally, for your safety, our technicians arrive in marked Keyway Lock & Security vans and uniform, so you'll know it's us!
We all know it's an inconvenience to be locked out of your home, office or car, but when you do a little research to find the best emergency locksmith in Chicago, it can save you a lot of grief and money.
In case of an emergency outside of our normal business hours of 8:30 am to 6:00 pm Monday – Friday and 9:00 am to 2:00 pm Saturday, we provide Emergency Service 24 Hours A Day. Please call (800) 863-5397 for Emergency Service.
How To Find an Emergency Locksmith In Chicago
Quality locks ensure the safety of our homes, businesses, and vehicles. But when you accidentally lose your keys, you might need the services of an emergency locksmith in Chicago.
Questions For a Reputable Locksmith
There are a few things to consider before hiring an emergency locksmith in Chicago:
Are they local?
Are they licensed?
Are they insured?
Do they have a good reputation?
Can they give you a solid quote over the phone?
Do they have any additional affiliations for insurance purposes?
Check Locksmith Credentials
There are a number of fake locksmiths operating in the Chicagoland area and a number of them do not have local addresses, therefore, when searching the internet or when you call, ensure that they have an address.
Additionally, most reputable locksmiths are licensed, so when you call or view their website, look for their License Number and the seal from the Associated Locksmiths of America (ALOA) – the organization who licenses locksmiths.
Check References & Reviews
Ask friends or family if they know of a reputable locksmith, or for any locksmith that you've found on your own, check out their reviews on Google Local, Facebook, and Yelp. These are great resources that will give you an indication of their work ethic, service, and style.
Get a Quote for Service
Many fake locksmiths will give you an "estimate" for services rather than a real quote. They tell you that they won't know the full price until they've inspected the house, vehicle or lock. This is simply not true. A licensed locksmith can give you an actual quote over the phone for the full scope of service – provided you've told them everything they need to know.
Need Burglary Door Repairs?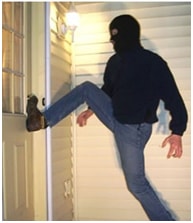 Other Chicago Locksmith Services:
We Are Licensed & Insured Locksmiths in Chicago
Our Illinois license is #192-000275

We're and A+ accredited business with the BBB.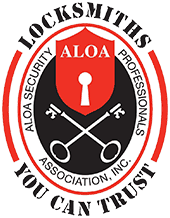 We are proud members of the Associated Locksmiths of America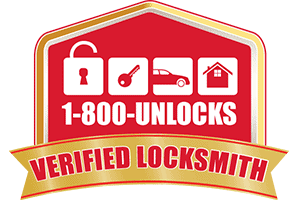 We are Verified Chicago Locksmiths
Our Service Area covers Chicago including the Western and Southern Suburbs.
If you need Auto, Home, or Commercial locksmith services, give us a call. We also provide Emergency Locksmith Service 24 Hours a day.