We Specialize in Residential and Commercial Door and Frame Installation and Repair
Wherever you live in the Chicago area, you can call Keyway Lock & Security for fast and professional door and frame service. We have tons of experience installing and repairing doors and frames in residential and commercial properties, from wooden doors in suburban split-levels to heavy concrete filled doors in downtown industrial parks. We work with new construction and vintage houses alike, so we have you covered no matter what your needs are.
Types of Doors and Frames We Work With
The best lock in the world isn't much use if you have a flimsy door or a poorly-positioned frame. At Keyway, we work with you to pick out the best door and frames that fit your budget. We have experience with all kinds of different door materials, so it's no problem for us to install or repair whichever type you've chosen. Models we work with include:
Wooden Doors: This is the most basic type of door. Inside your house, doors are typically hollow and lightweight. Often, your hollow-core bedroom doors are made from thin sheets of MDF or manufactured wood. This material takes special handling since a chip or a crack is hard to repair. Exterior-facing doors tend to be solid wood, and the frame around them has to be tough enough to resist force from a determined burglar, especially since 4 out of 5 burglars try to get in by kicking at the door first. Keyway installs these doors and then checks them for both building and fire code compliance, so you feel safe in your own home.
Hollow Metal Doors: Metal doors are really popular with businesses, and even some homeowners have discovered their value. Despite their name, hollow metal doors usually aren't hollow; they're usually filled with insulating material. The skin of these doors is most often a hardened alloy of steel that can be painted to resist rust. Hollow metal doors typically last 10 years longer than wooden models, which makes them a substantially better value than most other types of door.
Concrete-Filled Doors: Also known as "blast doors," it's easy to imagine how tough this type of door is. Commonly used in factories, foundries, chemical plants, and other high-security areas or places that might need to contain a hazard, these doors come in all sizes and configurations. Talk to an experienced Keyway locksmith for more details if you want these custom-made doors for your commercial facility.
Door and Frame Installation
Keyway has spent years installing doors and frames all over the Chicago area, to the point we have it down to a routine. After your initial consultation, we meet up with you at the site where the work will be done. This can be at your home or your office, as long as it's inside our local coverage area. After we take measurements, we order the doors and framing material you need and schedule a time with you for installation. Our team is made up of experienced pros who know what they're doing, and who have the customer service ethic to help you understand what they're doing too. We check all our work when we're done to make sure it's all up to code and to make sure you're 100% satisfied with your new door and frame.
If you own a residential or commercial building in the Chicago region, Keyway Lock & Security is available to install doors and frames of any type for you. For more information, or to schedule your no-strings-attached consultation with an experienced locksmith, call us at (800) 836-5397 today.
Need Burglary Door Repairs?
Other Chicago Locksmith Services:
We Are Licensed & Insured Locksmiths in Chicago
Our Illinois license is #192-000275

We're and A+ accredited business with the BBB.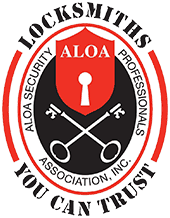 We are proud members of the Associated Locksmiths of America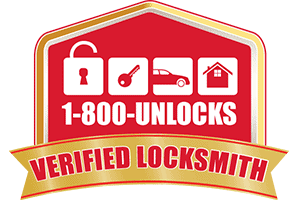 We are Verified Chicago Locksmiths
Our Service Area covers Chicago including the Western and Southern Suburbs.
If you need Auto, Home, or Commercial locksmith services, give us a call. We also provide Emergency Locksmith Service 24 Hours a day.