Government Locksmith Services
We Are GSA Approved Technicians In Chicago, IL
Keyway Lock & Security is a licensed Chicago locksmith that offers government locksmith services from two convenient locations in Chicago and Villa Park, IL. We also offer a convenient mobile locksmith service so when you have an emergency you can rest assured we'll come to you promptly and take care of your problem. We also offer regional service which is available in Michigan, Ohio, Iowa, Illinois, Wisconsin, and Indiana.
Our owner, Steven Gwin, is a CRL (Certified Registered Locksmith) with over 10 years of locksmith experience. Our professional staff of security professionals can tackle any issue you may have whether it is with your doors, locks, safes, or vaults. For more information about our General Services Administration approved services, please read below.
We Install & Repair High-Security Locks for Our Clients:
Chicago Government Locksmith Service You Can Trust
When you call on Keyway Lock & Security for your government locksmith needs, you can be confident you're getting the best service in the business. Our skilled technicians understand the level of security that is needed when it comes to local, State, and federal governmental agencies. Our GSA-certified technicians are on-call to take care of your locksmith needs whenever you need us. We are also X-10 certified and X-09 certified. These certifications demonstrate our dedication to quality and adherence to the highest standards in the industry. Our locksmiths understand the importance of confidentiality when providing locksmith services to governmental agencies for the protection of not only the agency but the people who make up the agency.
We provide government locksmith service, repair, and installation of the following:
High-Security Locks
Commercial Door and Frame Installation, Repair, and Service
GSA Vaults & Containers
Field Safes
IPS/M&P Safes
S&G Model 2937
S&G Model 2740
CDX-09
X-09/ X-10 (LSI certified)
Electronic Safe locks, self-powering (no batteries or wiring) with audit trail GSA containers
Access control systems
Exit Devices
Door Closers
Panic Devices
Master Key Systems
Desk and file cabinet locks
No matter what your government locksmith needs are, you can count on Keyway Lock & Security.
Modern Government Locksmith Techniques
The days of the locksmith who picks locks on doors and windows are gone. Our certified locksmiths must be up-to-date on electronics as locks and security systems become more advanced. Governmental agencies often use the following:
Voice Recognition
Iris Scanning
Signature Verification
Facial Recognition
Our locksmiths are experienced with such technology which means we can provide you with superior government locksmith services.
We're an authorized dealer for these brands:
Our Other Locksmith Services
In addition to being a government locksmith, we also provide many other services. No matter what your locksmith needs are, you can call Keyway Lock & Security. We'll conveniently come to you and assess your issue and take the necessary steps to fix the problem.
Residential Locksmith
When it comes to your home security, you can't be too careful. We can inspect your home's locks to ensure they are functional. We can also install a security system to keep you and your family secure.
Commercial Locksmith
You probably keep confidential files or valuable inventory at your business. We offer commercial locksmith solutions to protect your business. Whether you need a little security or a lot, Keyway Lock & Security can help you choose an option that best fits your needs.
Auto Locksmith
Whether you get locked out of your car or your ignition fails or a key gets stuck, it can leave you stranded. Don't panic. Call Keyway Lock & Security. We'll come to you and fix your automotive locksmith issue and have you on your way.
No matter what your locksmith needs are, you can count on Keyway Lock & Security to be there when you need us. Because we're a government locksmith, we know about security and how to handle confidential data. The next time you need a locksmith, call Keyway Lock & Security.
We Have These Safes For Sale:
Burglary & Fire
Floor Safes
Gun Safes
Wall Safes
Our Commercial Locksmith Services:
We Are Proud Distributors Of:
---
We are Licensed & Insured Locksmiths in Chicago
Our Illinois license is #192-000275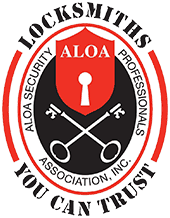 We are proud members of the Associated Locksmiths of America
We are licensed by the Safe & Vault Technicians Association

We are registered with Dun & Bradstreet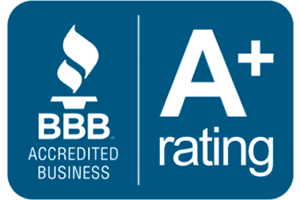 We are an A+ accredited business with the BBB.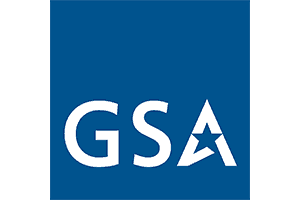 We are a GSA Approved Technician & Locksmith Company
Our Service Area covers Chicago including the Western and Southern Suburbs.
If you need Auto, Home, or Commercial locksmith services, give us a call. We also provide Emergency Locksmith Service 24 Hours a day.