We're Your Comprehensive Key Duplication Experts
If you own a property or vehicle, sooner or later you'll need a second (or third, or fourth) key made for your locks. Keyway Lock & Security offers key duplication service to customers in the Chicagoland area. Whether you're managing access to your business, beefing up security at home, or you're just tired of getting locked out of your car, we're here to help.
Residential Key Duplication Service
Your home has a lot of locks on it. Most people's front doors have a locking doorknob and a deadbolt, for instance, as do their back doors and sometimes the garage or the patio. You might also have a shed or a pool house that needs to stay locked while you aren't there.
Having duplicate keys made helps you manage all those locks. Our duplicate key service sets you up with keys for every member of your household, as well as a couple of spare keys just in case. Most people leave a set of keys with a trusted neighbor, someone who can let you back into your house if your main key goes missing. Others hide their spare in a false rock or other dead drops outside their homes, so they never get locked out for long.
Commercial Key Duplication Service
Businesses have a different set of issues where their security is concerned. Companies with many employees often need key duplication services to make sure their managers all have access to the property without the owner being present. Some specialist employees, such as the IT staff, also need keys of their own duplicated to access their data cabinets and other secure areas.
The key duplication service we offer gives you an easy way to make sure all the key people at your business have the tools they need to manage access and get their jobs done. We can grind almost any kind of key your commercial building's locks need, from the common tumbler-style locks to sophisticated electronic locks around your most secure areas. We also handle bulk orders. Give us a call to ask about prices and business clients for our key duplication service.
Car Key Copies
Almost every car owner's nightmare is to lock their keys in the car in a parking lot or other faraway place. When this happens, you might need to call for emergency field service, which can get pricey. With a key copy in your wallet or purse—or even magnetically affixed to the undercarriage of your car's frame—this is never a problem for you again.
Keyway Lock & Security can duplicate almost any automotive key you're likely to have. This includes even the modern electronic keys that require special programming to work in your car's ignition. We use blanks from all the major car manufacturers for our automotive key duplication service, and each is guaranteed to work as well as the factory-standard key you got when you first bought the vehicle.
Whether you have a home or a business anywhere in the Chicago area, Keyway Lock & Security offers key duplication service to keep you safe and ensure you never get locked out again. Give us a call at (773) 767-KEYS (5397) for more details, or stop by one of our two locations today.
Need Burglary Door Repairs?
Other Chicago Locksmith Services:
We Are Licensed & Insured Locksmiths in Chicago
Our Illinois license is #192-000275

We're and A+ accredited business with the BBB.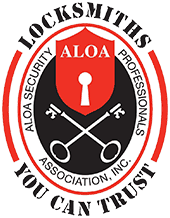 We are proud members of the Associated Locksmiths of America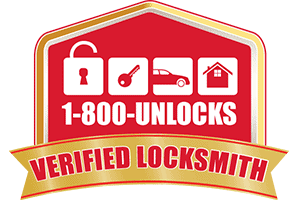 We are Verified Chicago Locksmiths
Our Service Area covers Chicago including the Western and Southern Suburbs.
If you need Auto, Home, or Commercial locksmith services, give us a call. We also provide Emergency Locksmith Service 24 Hours a day.