Residential Locksmith Services
All Keyway Chicago Locksmiths Are Certified Nest Pros
Nest Pros are independent contractors who have access to exclusive training and tools for Nest Smart Home products. When you contact a Keyway Chicago you can be assured that we can set you up with the whole suite of Nest products.
Here are just a few of the Nest products our locksmiths can install for you:
Call Us For All Your Residential Security Needs
It pays to protect your home and your family from various dangers that can strike, such as burglary, fire, break-ins, and more. At Keyway Lock & Security, we specialize in providing simple and effective home security solutions for Chicago and Villa Park residents. Whether you want to learn about the latest in residential security systems or you're locked out of your home, we're here for you.
Here's A Residential Security Tip:
73% of all burglars kick in doors to gain entry, and 80% of burglars target homes with cheap deadbolt locks, and weak door jams.  One strong kick can crack the door frame and allow entry to your home!
Who Needs a Residential Locksmith?
A locksmith does more than unlock doors; they provide a full array of security services that help you keep your home and family safe. At Keyway Lock & Security, we help you maximize your home's security by providing you with State-of-the-art security solutions. We sell, install, service, and repair top brands, like Schlage and Kwikset. Common services we provide include:
Residential Locksmith Prices
We offer several common locksmith services and some you may not even realize. It's difficult to give generic pricing because everyone's situation is different. We'd rather not mislead you online, so please give us a call.
In-Home Service such as door unlocking: Please call for a quote because this can vary based on lock type.
Master Key Systems: This can vary based on the number of users and lock type so please call for a quote.
Door Jamb Repair: If your door, locks, and door frame are damaged this can drastically change the price for materials and labor, so please call our dispatcher for a quote.
Deadbolt Installation: Do you have a lock currently installed or is this a fresh installation? The price will vary.
If you need a quote for any other type of job please give us a call today. We ALWAYS charge what we quote!
Moving Into a New Home? Rekey Your Locks!
If you've recently moved into a new home, you have no way of knowing who holds keys to your front door. Previous occupants, their friends and relatives, contractors, and neighbors may have keys to your home. Rekeying your locks is an important part of ensuring that your new home is safe and secure. We can help you do just that by rekeying your existing locks or by installing high-quality deadbolts. Take your home's security to the next level with smart lock installation. Digital door locks take the hassle out of home security by eliminating the need for a physical key, letting you cut out lockout situations and making it easy to control who has access to your home.
Locked Out of the House?
Finding yourself stuck outside in one of Illinois' hot summers or freezing winters isn't fun. In fact, it can be incredibly stressful and even scary, depending on the circumstances of the lockout. We are the house locksmith that homeowners trust to get them back inside quickly and safely. Our friendly, professional locksmiths meet you right at your doorstep and unlock your door without damaging the lock mechanism.
Want to avoid future lockouts? Advances in home security technology make it easy to ensure that you're never stuck outside again. We provide digital door lock and smart lock installation, so whether you have a key or not, you can easily gain entry to your home.
We Serve Illinois Landlords and Property Managers
Once your tenant moves out, it's impossible to know whether they turned in all of the copies of keys that they made during their time in your property. Whether they've intentionally held onto a key to the unit or keys have fallen into other hands without your knowledge or consent, unless you change the locks every time between tenants, you are compromising the security of your unit and endangering future tenants.
At Keyway Lock & Security, we make it easy to secure your rental property. We can rekey the locks that are already installed or install brand new high-security locks. We can even install digital door locks to cut down on the late night calls for assistance with a lockout.
Contact Us Today
To learn more our home locksmith services or to get fast help for a lockout, give us a call. Our locksmiths are standing by, ready to help you explore the security solution that is right for your needs, budget, and lifestyle.
Need Burglary Repairs?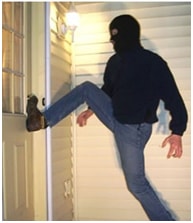 Other Chicago Locksmith Services:
We Are Licensed & Insured Locksmiths in Chicago
Our Illinois license is #192-000275

We're and A+ accredited business with the BBB.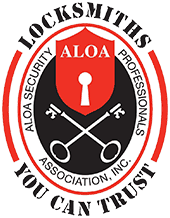 We are proud members of the Associated Locksmiths of America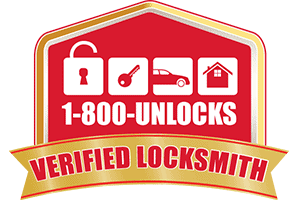 We are Verified Chicago Locksmiths
Our Service Area covers Chicago including the Western and Southern Suburbs.
If you need Auto, Home, or Commercial locksmith services, give us a call. We also provide Emergency Locksmith Service 24 Hours a day.