Pontiac Replacement Car Keys in the Chicago Area
Pontiac, is the one to watch. Though Pontiac has improved their technology throughout the years, they too have issues with their key-less entry system.
The way it works: The Pontiac key-less system, communicates with the Pontiac remote. Embedded in this remote is your Pontiac chip key, which some people refer to as the electronic key, identifiable only to your cars computer, for security reasons. Sometimes pressing the entry button wears down the chip on the motherboard rendering it unusable and in need of a new one.
Most people think the first place to go for a new one is their Dealer. However, given the cost and your time, you will be better served at a licensed locksmith like Keyway Lock & Security. We are licensed locksmiths in Chicago, and we can help with any Pontiac key related issue!
Here's Pontiac Fun Fact:
The 1979 Firebird Type "K" came close to going into production. The build process required that a Firebird be partially built in the plant, transferred to an outside body facility, and then returned to the plant for completion. As a result, the total number of Firebirds able to be built was reduced due to the assembly line interruptions. A financial analysis of the situation showed Pontiac would lose profit from this situation and the project was canceled.
Pontiac Locksmith Services:
Pontiac Lost Car Keys
Pontiac Ignition Switch Repair
Pontiac Car Door Opening
Pontiac Transponder Keys
Pontiac Broken Key Removal
Pontiac Lock Repair
Pontiac Lockout Emergency
Pontiac Spare Keys
Problems with Pontiac Focus
Pontiac key fob replacement
Remote Repair
Re-keying ignition switch
We service all Pontiac Models, and no car is too old or new, for us to assist you! From the oldest to the newest Pontiac Models, lost Pontiac keys and keyless remotes.
Your car security is our top priority. When we make you spare keys and remotes we don't store your key code or transponder chips coding unless you specifically make that request. This keeps your car and personal property secure. Our auto locksmiths prefer to make spare keys by using the onboard programming technique. This guarantees a new key has added into your ECU.
We Service the following Pontiac Models:
Pontiac Executive
Pontiac Fiero
Pontiac Firebird
Pontiac G5
Pontiac Grand Am
Pontiac Grand Prix
Pontiac LeMans
Pontiac Montana
Pontiac Parisienne
Pontiac Sunbird
Pontiac Trans Sport
Pontiac G3
Pontiac G5
Pontiac G6
Pontiac G8
Pontiac Solstice
Pontiac Torrent
Pontiac Vibe
We Make Car Keys For These Car Models:
We Are Licensed & Insured Locksmiths in Chicago
Our Illinois license is #192-000275

We're and A+ accredited business with the BBB.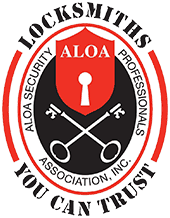 We are proud members of the Associated Locksmiths of America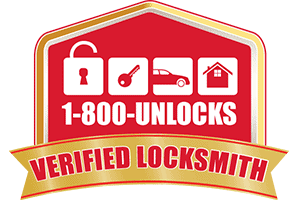 We are Verified Chicago Locksmiths
Our Service Area covers Chicago including the Western and Southern Suburbs.
If you need Auto, Home, or Commercial locksmith services, give us a call. We also provide Emergency Locksmith Service 24 Hours a day.