If You Have A GM Vehicle, We Can Service It
GM manufactures over 15 different model vehicles, from Buick, Cadillac, and Chevrolet to Hummer, Oldsmobile, and Vauxhall cars. Each GM car experiences some form of car key issue, these issues range from Pass Key and faulty key fob problems to stuck ignitions and starting problems. Though the vehicles are all different, we service them all.
GM Locksmith Service
GM Lost Car Keys
GM Ignition Switch Repair
Replace GM Remotes
Reprogram Transponder Keys
Ignition Key Stuck
Duplication Key Service
GM Key Replacement
Emergency locksmith services
Replace Broken GM Car key
GM Key Fob Replacement
GM Remote Repair
Re-keying Ignition Switch
Here's a Quick GM Hummer 3 Tip:
If you find that your key or your spare won't turn in the ignition, try these two tips. Make sure that your battery is fully charged. If your battery is charged, next attach your cables, sometimes this jolts the ignition chamber and releases the key. If either of the above does not work, it's probably a gummed up ignition for which you need a dealer or a licensed locksmith to assist you.
At Keyway Lock & Security, not only can we diagnose your ignition key problems, but we can get the job done a lot sooner, and for less money than going to a dealer.
We can come to your location and service your needs. Just let us know! We Service all GM Models, so no car is too old or new, for us to assist you!
Lastly, we never clone keys, so you can rest easy knowing that if your lost car key is ever found, that key will not be able to open your door or start your car!
We Service the Following GM Models:
Buick Century
Buick Electra
Buick Enclave
Buick EState
Buick GL8
Buick Invicta
Buick LaCrosse
Buick LeSabre
Buick Lucerne
Buick Park Avenue
Buick Rainier
Buick Rendezvous
Buick Riviera
Buick Roadmaster
Buick Skyhawk
Buick Skylark
Buick Terraza
Buick Wildcat
Cadillac Allanté
Cadillac BLS
Cadillac Calais
Cadillac Catera
Cadillac Cimarron
Cadillac CTS Cadillac CTS-V
Cadillac DTS
Cadillac Escalade
Cadillac Fleetwood
Cadillac Seville
Cadillac STS
Cadillac XLR
Chevrolet Advance Design
Chevrolet Astro
Chevrolet C/K
Chevrolet Camaro
Chevrolet Cavalier
Chevrolet Chevette
Chevrolet Cobalt
Chevrolet Colorado
Chevrolet Corsica
Chevrolet Corvair
Chevrolet Corvette
Chevrolet Express
Chevrolet Impala
Chevrolet K5 Blazer
Chevrolet Lumina
Chevrolet Lumina APV
Chevrolet Malibu Chevrolet Monte Carlo
Chevrolet Nova
Chevrolet S-10
Chevrolet S-10 Blazer
Chevrolet Silverado
Chevrolet SSR
Chevrolet Suburban
Chevrolet Traverse
Chevrolet Uplander
Chevrolet Vega
Chevrolet Venture
Chevrolet Volt
Corvette Stingray
General Motors EV1
GMC Acadia
GMC Envoy
GMC Syclone
GMC Typhoon
Holden Suburban
Hummer H3
Impact
Isuzu Ascender
Isuzu Hombre
Isuzu i-Series Isuzu Rodeo
Lotus Carlton
Oldsmobile 88
Oldsmobile 98
Oldsmobile Aurora
Oldsmobile Cutlass
Oldsmobile Cutlass Calais
Oldsmobile Cutlass Ciera
Oldsmobile Cutlass Cruiser
Oldsmobile Cutlass Supreme
Oldsmobile Firenza
Oldsmobile Intrigue
Oldsmobile Vista Cruiser
Opel Astra
Opel Calibra
Opel Corsa
Opel GT
Opel Omega
Opel Sintra
Opel Zafira
Pontiac 2+2
Pontiac 6000
Pontiac Bonneville
Pontiac Catalina Pontiac Executive
Pontiac Fiero
Pontiac Firebird
Pontiac G5
Pontiac Grand Am
Pontiac Grand Prix
Pontiac LeMans
Pontiac Montana
Pontiac Parisienne
Pontiac Sunbird
Pontiac Trans Sport
Pontiac Vibe
Saturn Aura
Saturn ION
Saturn L-series
Saturn Outlook
Saturn Relay
Saturn Sky
Saturn VUE
Suzuki XL-7
Vauxhall Cavalier
Vauxhall Chevette
We Make Car Keys For These Car Models:
We Are Licensed & Insured Locksmiths in Chicago
Our Illinois license is #192-000275

We're and A+ accredited business with the BBB.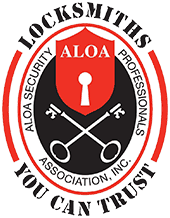 We are proud members of the Associated Locksmiths of America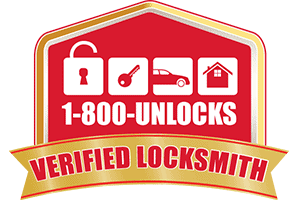 We are Verified Chicago Locksmiths
Our Service Area covers Chicago including the Western and Southern Suburbs.
If you need Auto, Home, or Commercial locksmith services, give us a call. We also provide Emergency Locksmith Service 24 Hours a day.