Keyway Lock & Security Is Your Premier Chicago Locksmith
Proudly serving Chicago, Villa Park & surrounding areas since 2008.
Keyway Lock & Security Is Your Premier Chicago Locksmith
Proudly Serving Chicago, Villa Park, and surrounding areas since 2008.
Why Do You Need A Locksmith In Chicago, IL
We know, that when you go about your daily business you're not thinking "I am going to need a locksmith today". That's because when something happens and a locksmith's services are required, it's because something bad has happened to you. Having a locksmith in Chicago, IL, is important because you never know if the problem will be small like locking your keys in the car, or your home/business has been broken into. In the blink of an eye you, your family, or your business could be in danger without the best security. Here's some more about why you would need a local locksmith.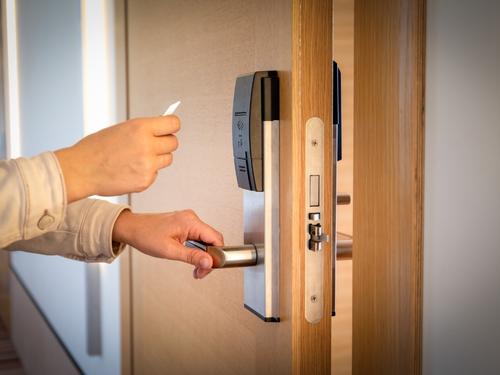 We Protect Your Chicago Residence
Your house is the most important place for all of us. It protects you, your family, your pets, and all those important documents about your life that you don't want just anyone to have access to. Our neighborhood is very safe, but like any neighborhood, there have been times someone scoped it out and broke into a few houses. Keyway Lock & Security can check out your home's security and make recommendations for what will keep you, and your family safe. Our residential locksmiths can install smart locks, rekey locks, make key copies, and even make keys for unknown locks.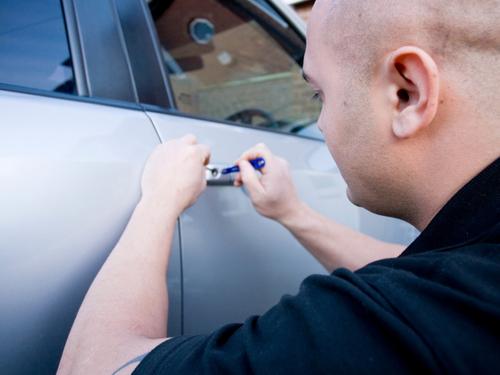 Protecting You During Automotive Lockouts
Imagine you're leaving work late here in Chicago. The parking lot lights are off and when you reach the car, you realize you left the keys inside it and it's locked. Your first instinct is to try and open it, if you panic you might want to break a window. But the best thing you can do is call us. Our mobile, emergency 24-hour automotive locksmiths will come and get you into the vehicle ASAP. But we don't just provide lockout service, we even offer car key replacement for most brands.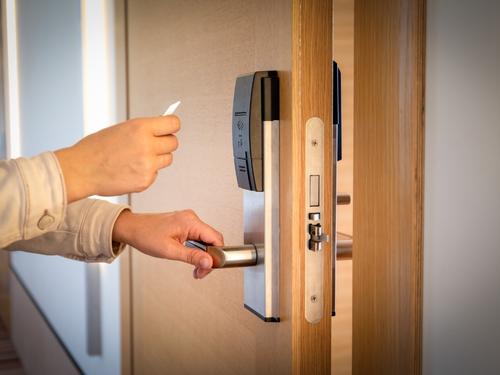 Keeping Your Chicago Business Secure
Do you own a business here in Chicago? You never, ever want someone to break in and steal from you. If that happens it's not just the physical product at risk. If you own a service-based company your equipment is in danger, and your important documents holding important banking information are now compromised. Plus, the business isn't just at risk of theft from outside forces. You could be robbed by a disgruntled employee, a neighbor who has fallen on hard times, or any number of people who want what you have. Let our commercial locksmiths set up access control, keypad and smart locks, high-security locks, and more.

Contact us today to schedule an appointment
We Specialize In These Chicago Locksmith Services
In business since 2008, Keyway Lock and Security is a licensed, full-service locksmith and security solutions company with two locations in Chicago and Villa Park, IL. We are fully licensed by the State of Illinois and insured to serve residential and commercial customers in Chicago and the surrounding areas. We offer a wide range of services, including auto locksmith service, residential, commercial, and emergency locksmith service and we provide advanced security solutions for homes and businesses. Stop by one of our two locations or call us today for mobile locksmith service.
Keyway Lock & Security provides a wide range of commercial locksmith and security services for local businesses, including CCTV installation, access control systems, ADA compliance, high-security locks, safes, master key systems, and more.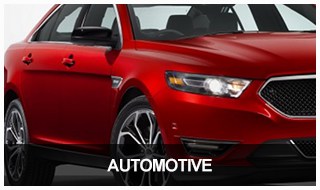 When you need a licensed and local automotive locksmith in Chicago for your vehicle, we offer car key replacement and duplication, car remote and key fob programming, ignition repair, door and trunk lock repairs, laser-cut keys, and more.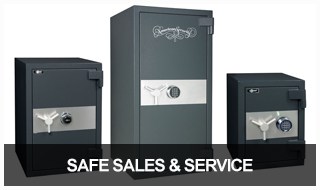 We sell, install, and service all types of safes and vaults including 2-hour fire-resistant safes, anti-burglary, deposit, gun, floor, and wall safes. We also provide emergency safe lockout service. We move, dispose of, and sell used safes.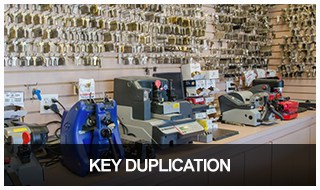 We are your comprehensive key duplication experts. Drop by one of our two locations to have copies of your car, home, and commercial keys cut, or call us and one of our locksmith vans can come to you.
Visit One Of Our Walk-In Locations
We sell lock & door hardware. For DIY enthusiasts and contractors, we stock door closers, panic bars, deadbolts, keys, and door hardware. Give us a call or stop by one of our locations for professional advice and help.
Visit Our Chicago Location:
3820 W. 79th St., Chicago, IL 60652
(773) 767-5397
Hours:
Mon–Fri: 9am – 6pm
Sat: 9am–2pm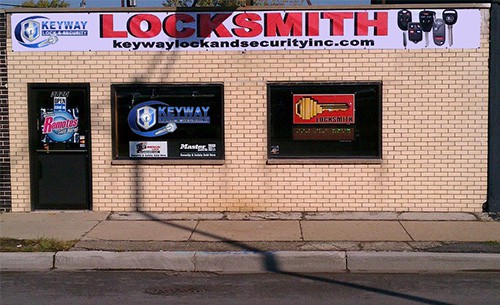 Visit Our Villa Park Location:
39 W. North Ave., Villa Park, IL 60181
(630) 359-4698
Hours:
Mon–Fri: 9am – 6pm
Sat: 9am–2pm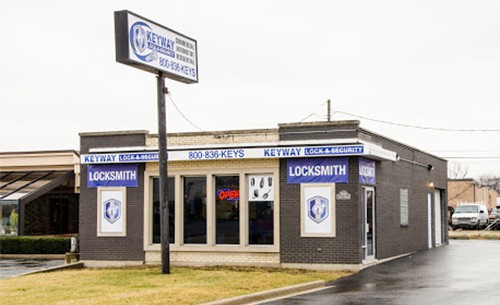 Why Choose Keyway Security Locksmith
Our experienced locksmiths provide exceptional service at competitive prices for individuals, families, and businesses in Chicago, IL, Oak Lawn, IL, and the surrounding suburbs. All of our highly-trained technicians are well-versed in residential, commercial, and automotive lock and security matters, and will arrive at your home, business, or vehicle's location with everything needed to provide you with the locksmith services you need.
WE ARE PROFESSIONAL
At Keyway Lock & Security our licensed and certified technicians will arrive on time and in uniform in our Keyway Vans.
WE CAN DO IT ALL
While some locksmiths may specialize in just one area, our technicians have the training and experience to handle all your automotive, residential, AND commercial lock and security solutions.
WE'RE A HARDWARE STORE TOO
If you're looking for hardware, even the most hard to find, we can help. Call or stop by one of our retail locations in Chicago or Villa Park to find what you need.
Our Professional Credentials & Affiliations
Keyway Locksmith has been certified by the GSA (General Services Administration) Container General. We are KABA-MAS X-09 and X10 certified.
Are you in Chicago, IL, or one of the surrounding areas? If you are, then Keyway Lock & Security is here to assist you. We always want to be sure you get the best information so we have compiled some of our most frequently asked questions. If you don't see the answer to a question you have don't hesitate to call us at 800-836-5397.
Where In Chicago are you located?
Should you need to visit our storefront we are located at 3820 W. 79th St. Chicago, IL 60652. But as a mobile locksmith just give us a call at 800-836-5397, and we will come to your location to provide our residential, commercial, or automotive locksmith services.
Do you sell or replace key fobs and remotes?
That we do. We specialize in all things automotive locksmithing. All you have to do is provide your year, make, and model vehicle and we will give you a great price that beats out the dealership. Plus, we will come to you bringing the new key fob and remote, program it, and you won't even have to leave your location.
What makes and model vehicles can you work on?
Keyway Lock & Safe is a full-service automotive locksmith in Chicago and we're not limited by a vehicle make, model, or age. Our locksmith technicians are trained to work with foreign, domestic, and antique vehicles. But as an example, here are some of what we can do.
If you're model isn't listed here, just give us a call and we're sure we can assist you.
What areas do you service besides Chicago, IL?
Our service area is vast and encompasses all of Chicago, IL, and the surrounding area. For a complete list click here to see our service area page.
What other automotive locksmith services do you provide?
This is a long list and you can find a longer one on our car locksmith page. But here's a quick list.
Vehicle Lock Outs
Remote replacement for cars
Ignition Switch Issues
Repair of Car Door Locks
Duplicate Key Creation
Chip Key Replacements
Key Cutting
Ignition Key Replacement
Replacements of Key Fobs
Repair/Replacement of Trunk Locks
Programming of Transponder Keys
Laser Cutting
Extraction of Broken Keys
Emergency Situations
Vat Keys
There is so much more we can do for your vehicles. If you have a question just call 800-836-5397, or visit our storefront here in Chicago.
What other commercial locksmith services do you provide local businesses here in Chicago, IL?
As a full-service locksmith here in Chicago, we are able to protect your business with the best security available. Here's a list of some of the commercial locksmith services we provide.
Rekey Lock Service
Keyless Entry
Master Key Systems
High-Security Lock Systems
Panic Exit Devices
Mortise Locks
Card Key Access/Electronic Locks
Door Closers
Safe Installations 
CCTV Systems
Access Control
and More
If you see something that isn't listed, just give us a call and we can take care of it.
How can you protect my home here in Chicago?
We want to protect your household as if they were our own. Here's just a sample of what we can do for your family.
If you feel your houses security has been compromised the slightest bit, give us a call and we will make sure you and your family stay secure.
How long will it take you to make a new car key for me?
The time it takes depends on the type of vehicle and whether or not you require a brand new key, or if it's a copy. So we can provide the best answer we recommend giving us a call or visiting our contact page. Thanks so much.
How much does a locksmith cost?
This all depends on the type of job, the intricacy of the job, and the type of locks we're working on. Local locksmiths in Chicago, IL, can cost anywhere from $50 – $300 dollars for lockout service to car rekeying if the vehicle is a foreign model. At Keyway Lock & Security it's our goal to provide affordable services in a timely manner so you can get the best work done on your home locks, business security, or vehicle and get back to your life fast.
Are you really available 24 hours a day, 7 days a week for emergencies?
Our Service Area covers Chicago including the Western and Southern Suburbs.
If you need Auto, Home, or Commercial locksmith services, give us a call. We also provide Emergency Locksmith Service 24 Hours a day.