Locksmith La Grange IL
Chicago Locksmith Services
Professional Locksmith Services from Keyway Lock & Security Locksmith in La Grange, IL
It can happen to anyone. After a grueling day at work or a weekend away, you return home to find that you are locked out. Who can you trust for fast and efficient service in these situations? Whether you find yourself locked out of your home, business, or car, or you are looking for an expert to install an advanced security system, Keyway Lock & Security is ready to help. We are your full-service, licensed professional locksmiths, with the training, experience, and skill to get the job done quickly. We can provide care key replacement, duplicate house and business entry keys, high-security locks, and provide safe sales and service. We can provide break-in repair services for your home or business.
We have worked hard to earn our stellar reputation for excellent customer satisfaction. Our hope is that we exceed your expectations every time. We are licensed by the State, fully insured, and highly experienced in a wide range of locksmith services. Call us for car and home key duplication, hinge and door repairs, CCTV installation, intercom installation and repair, door closers, safes, card access systems, panic bars, and more. Plus, our emergency locksmith services provide prompt solutions for your lockout issues.
Locksmith Services Provided by Keyway Lock & Security
Car Key Replacement
It's easy to lock your keys in your car or misplace them in the course of a busy day. We offer fast, accurate car key duplication and replacement for a broad range of manufacturers, including:
Acura, Buick, Audi, Chevrolet, Cadillac
Chrysler, Ford, GM, Honda, Isuzu
Jeep, Kia, Infiniti, Land Rover, Toyota and many more!
Car Key & Door Lock Service
Sometimes the key isn't the problem. If you need to replace the locks on your car, we can take care of it for you. Our experience with a wide range of automobile manufacturers helps us get your car back to you quickly, so you can get on with your life. No matter wait kind of lock your vehicle has, we can make sure your property is protected.
Fire Rated Door Hardware
There are times to choose the cheapest solution, but your door hardware isn't one. You expect your entry door to protect you from harmful weather and people. When it comes to door locks and hardware, we use only the best. We offer many choices, from traditional door hardware and locks to security door locks and hardware and smart locks.
High-security Locks & Restricted Keyways
When you need the best in security, Keyway Lock & Security is proud to offer high -security locks and keys. We can install these advanced security upgrades for your residential or commercial property. No more unauthorized key copies will occur.
Master Key Systems Installed
If you are tired of lugging around that huge ring of keys at work, think of how easy it would be to have just one key for everything. With a master key system, you won't have to dig through a mass of keys to find the one you need.
Safe Opening & Used Safes
We provide installation and repair for commercial and home safes. We can open a safe for you or provide you with the finest range of safes and vaults available.
Contact Keyway Lock & Security – Your La Grange IL Locksmith:
Need Burglary Door Repairs?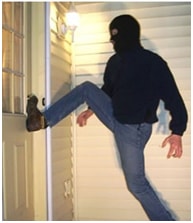 Other Chicago Locksmith Services:
We Are Licensed & Insured Locksmiths in Chicago
Our Illinois license is #192-000275

We're and A+ accredited business with the BBB.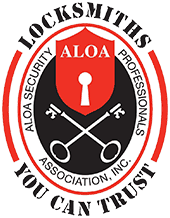 We are proud members of the Associated Locksmiths of America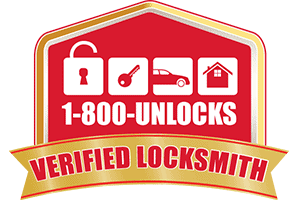 We are Verified Chicago Locksmiths
Our Service Area covers Chicago including the Western and Southern Suburbs.
If you need Auto, Home, or Commercial locksmith services, give us a call. We also provide Emergency Locksmith Service 24 Hours a day.