Locksmith Hillside IL
Chicago Pro Locksmiths For Car, Home, and Business
When you're having a problem that requires the expertise of a knowledgeable locksmith, then you'll want to contact Keyway Lock & Security in Hillside, IL. We have two Chicagoland area locations for your convenience and offer mobile locksmith services. Our same day service is fast and affordable and we'll have you on your way in no time. If you need a simple key cut, lock rekeyed, or a new lock stop by our nearest location. We have highly knowledgeable locksmiths on staff ready to answer all your questions with honest unbiased opinions.
Residential Hillside Locksmith
If you are experiencing problems with your locks, get locked out of your home or are concerned about security, Keyway Lock & Security has solutions for all your residential locksmith needs including lockouts, lock repair, door repair, door replacement, and safe installation.
Emergency Home Lockout Service
Getting locked out of your own home is no fun. You may be inclined to take matters into your own hands by picking a lock or breaking a window. The damage you'll cause could be expensive so it is best to remember that Keyway Lock & Security in Hillside, IL is available to help you out, no matter the time or day.
House Lock Rekey
You may choose to rekey the locks on your doors instead of replacing the locks. When you rekey the locks, all the hardware, deadbolts and knobs are not replaced. The inner workings of the locks are reset to work with a new set of keys. This option is cheaper and more efficient than replacing the locks in your home. A rekey makes sense if:
Your keys are lost, stolen or unreturned
You want to use the same key for each lock
Your tenant has recently vacated the property
Commercial/Business Locksmith in Hillside
The security of your business has a direct impact on its success. Therefore, when it comes to business security, you need the professional services of Keyway Lock & Security in Hillside, IL to ensure your business is properly secured.
Video Surveillance/Access Control Systems
You can't always keep an eye on your business and this can leave your business vulnerable to break-ins and unauthorized activity. Keyway Lock & Security can solve this problem for you by installing video monitoring equipment. You can view different areas of your business to keep track of who is coming and going at all times.
Ongoing Lock Maintenance and Repair
The security of your business depends on properly functioning locks. If a lock has been compromised, it can literally open the door to burglars and other dangers. The professionals at Keyway Lock & Security in Hillside, IL can install new locks or repair your existing locks to ensure your business is protected. We can also check your locks periodically to ensure they are in good working order.
Automotive Locksmith Hillside, IL
If you experience automotive problems that require the expertise of a locksmith, then you'll appreciate the need for fast and reliable service. Keyway Lock & Security can help with ignition switch issues, car lockouts, and key extraction. If you need car keys made, we can help with that too.
Key Extraction
A key that is stuck or has broken off can cause damage to the lock or ignition. Keyway Lock & Security has the tools necessary to safely and quickly extract a key.
Car Lockouts
There's nothing more frustrating than realizing you've locked yourself out of your car. If this happens to you, call Keyway Lock & Security in Hillside, IL. We will come to you when you experience such an emergency. We will get you back into your car and on your way without causing damage.
When you need locksmith services in Hillside, IL, then you need to call Keyway Lock & Security. We have the knowledge and tools to take care of all your locksmith needs.
We are just minutes from Your Hillside Home, Car, or Business!
Need Burglary Door Repairs?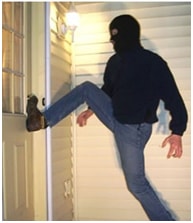 Other Chicago Locksmith Services:
We Are Licensed & Insured Locksmiths in Chicago
Our Illinois license is #192-000275

We're and A+ accredited business with the BBB.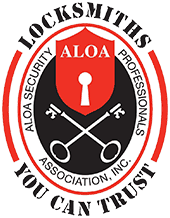 We are proud members of the Associated Locksmiths of America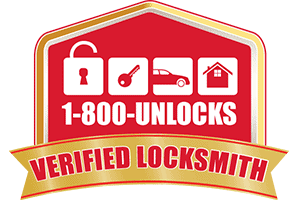 We are Verified Chicago Locksmiths
Our Service Area covers Chicago including the Western and Southern Suburbs.
If you need Auto, Home, or Commercial locksmith services, give us a call. We also provide Emergency Locksmith Service 24 Hours a day.