Locksmith Ford City Mall, IL
Professional Chicago Locksmiths Near You
Automotive Locksmith
There are some situations where you need an experienced locksmith to fix your automotive issues. From car key replacement to key fob programming and everything in between, you can depend on Keyway Lock & Security in Ford City Mall, IL to take care of your automotive locksmith needs.
Car Key Programming
Most newer cars come with a key fob that controls functions such as locking and unlocking the doors. If you have key fob problems, you could take it to the dealer and pay a hefty price or you could save money and still receive top-notch service by contacting Keyway Lock & Security. We make car key programming simple by clearing your car's computer and syncing the new key fob to the computer so that it will work with your car.
Car Key Replacement
Losing your car keys is frustrating so it's important to always have a spare set of keys. Keyway Lock & Security is a premium car key maker that can make keys for every make and model of car at a fraction of what the dealer would charge for the same service.
Residential Locksmith
Your home needs to be secure so that your family and possessions are safe. You must have working locks to prevent unauthorized entry. No matter if you're dealing with a home lockout or you need to replace your locks or need door repair, you can count on Keyway Lock & Security for all your residential locksmith needs.
Lock Installation
If your home is newly constructed or you need to replace your existing locks, Keyway Lock & Security can provide you with superior lock installation services. To do this, we'll drill holes in the door and chisel out a place for the lock and plate to fit. The lock will then be installed and ready to keep your home secure.
Commercial Locksmith
Keeping your business secure is essential to your success. Keyway Lock & Security will work with you to assess your needs and stay within your budget. We offer a variety of commercial locksmith services.
Master Key System
Businesses often have many secure areas that require different keys to access. It can be cumbersome to carry keys for every lock within a building. Let Keyway Lock & Security make you a master key system so you can access any area with one key.
Safe Locksmith
Because security needs have increased, more homes and businesses contain safes. When you need a reliable safe locksmith, then look no further than Keyway Lock & Security.
Safe Opening
We have a few options to open a safe. We will try to get around the lock to access the safe. If these methods don't work, we will have to cut the safe open. This will leave the safe unusable so if you need a new safe we offer safes for sale.
Locksmith Near Me
If you need a licensed Chicago locksmith that offers a convenient mobile locksmith service, then contact Keyway Lock & Security. We have two convenient locations and will come to you when you need us.
Need Burglary Door Repairs?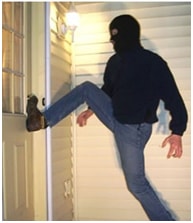 Other Chicago Locksmith Services:
We Are Licensed & Insured Locksmiths in Chicago
Our Illinois license is #192-000275

We're and A+ accredited business with the BBB.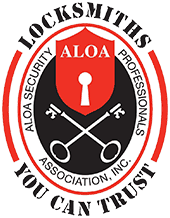 We are proud members of the Associated Locksmiths of America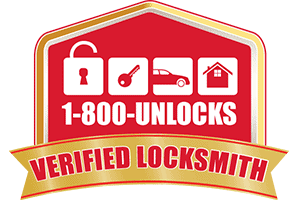 We are Verified Chicago Locksmiths
Our Service Area covers Chicago including the Western and Southern Suburbs.
If you need Auto, Home, or Commercial locksmith services, give us a call. We also provide Emergency Locksmith Service 24 Hours a day.