Locksmith Dixmoor, IL Experts
Residential Locksmith Dixmoor, IL
When it comes to your home, you can't be too careful with your home security. You need a reliable locksmith that is knowledgeable about every aspect of locksmith services for your home. Keyway Lock & Security can perform a variety of residential services, including the following.
Lock Installation
Your home is only as secure as the locks on your doors and windows. When you need lock installation services, look no further than Keyway Lock & Security. We will determine the correct locks for your doors and drill the holes to fit the lock. It is necessary to chisel out the proper shape to fit the lock. The lock will then be installed and ready to use.
Home Lockouts
Getting locked out of your home is no fun. Before you break a window or a lock, call our locksmiths. We will use tools to pick your lock and get you safely back into your home with no damage to your home.
Dixmoor Commercial Locksmith
Keyway Lock & Security offers a variety of commercial locksmith services. Read on to discover our most popular services for your business.
Safe Opening
Most businesses have a safe to keep valuables and confidential records. If your safe becomes damaged or you lose the key, it is necessary to call a safe locksmith, such as Keyway Lock & Security in Dixmoor to open the safe. We also have safes for sale and offer safe repair services.
Master Key System
If your building contains many locks, you need a master key system. We can make such a system so that you can use one key to open any lock in your building. Our locksmiths are key makers and can make keys for anything you need.
Automotive Locksmith in Dixmoor
No matter if you've locked yourself out of your car, your ignition stops working, you need car key replacement or car key programming, you can rely on Keyway Lock & Security to get you going again.
Key Fob Programming
If you need car key programming, we can help with that. We'll clear your car's computer and sync it with the new key fob. We can do this for any make and model of car. Some key fobs are attached to the key and some are independent devices. If the key is attached to the key fob, it is necessary to cut the key to fit your ignition. If you've lost your car keys or just want an extra set we can provide you with car key replacement.
Locksmith Near Me
Keyway Lock & Security is a Chicago locksmith. In addition to our two physical locations, we also provide a mobile locksmith service for the convenience of our valued customers. If you can't get to us, we'll come to you no matter the time or day. The next time you find yourself in a bind and need top-notch locksmith services, then look no further than Keyway Lock & Security. We're here to help you when you need us.
Need Burglary Door Repairs?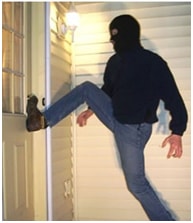 Other Chicago Locksmith Services:
We Are Licensed & Insured Locksmiths in Chicago
Our Illinois license is #192-000275

We're and A+ accredited business with the BBB.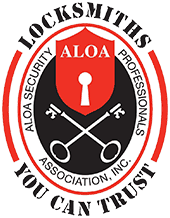 We are proud members of the Associated Locksmiths of America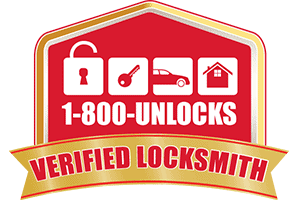 We are Verified Chicago Locksmiths
Our Service Area covers Chicago including the Western and Southern Suburbs.
If you need Auto, Home, or Commercial locksmith services, give us a call. We also provide Emergency Locksmith Service 24 Hours a day.