Locksmith Des Plaines IL
Chicago Locksmith Services
Every once in a while, you'll find yourself in a tough situation that requires the services of a locksmith. Your car door lock, ignition, or the remote key could break down. You may even get locked out of your home. You could lose the combination or key to your home safe. Your car key fob may stop working. Your door may get kicked-in due to a burglary. So many situations can occur where any attempt to fix them on your own could end up becoming worse. Here are some reasons why you need a professional Des Plaines locksmith for your home, business, or car.
Range Of Professional Services Offered
A professional locksmith can undertake repairs, maintenance, and installation of new locks on cars, homes and commercial offices. This could involve everything from car key replacement and car key hob repairs to safe opening and setting up master key systems. Some other services usually offered include emergency lockout, lock repair or replacement, alarm system repair, lock installations, transponder key copies, car lockout services, and key cutting.
Right Experience And Tools
When something goes wrong with your car or home locking system, you don't have the expertise or tools to fix it. But a professional locksmith knows exactly what to do and how to do it. Whether you need an automotive locksmith or a residential locksmith, they will fix your locks with the right skill and tools to prevent any expensive damage.
Saves You Money On Locksmith Service
If you try to break into your home or car without the right tools, you could end up causing damage to the doors or surrounding areas. The cost to fix the damage will be considerably more than the cost of hiring a professional locksmith in Des Plaines. If you want to save money, your best option is to get a professional residential or automotive locksmith for your specific needs.
Secure Your Locking System
If you want to make sure your locks are completely secure with minimal risk to your home or car, a professional locksmith can do that for you. You can choose options beyond standard locks available at most hardware stores – giving you greater peace of mind knowing the system is completely secure and installed by a professional. This can be especially reassuring in the event of a break-in or burglary in and around your property.
Certified And Insured Des Plaines Locksmith
A professional locksmith usually has certifications and comes with insurance, so you don't have to worry about any liability on your property. With the right skills and training, the locksmith will also get the job done right in the least possible time. Your locksmith will also come to you at any time of the day in an emergency to get you back into your car, home or office as quickly as possible.
At the end of the day, you'll want to choose the best locksmith Des Plaines has to offer so you don't end up with any other security issues in the long haul. We can help you secure your home, safe or car without any difficulty and will ensure the job is done right the first time to minimize any inconvenience to you.
Need Burglary Door Repairs?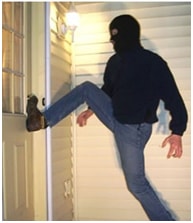 Other Chicago Locksmith Services:
We Are Licensed & Insured Locksmiths in Chicago
Our Illinois license is #192-000275

We're and A+ accredited business with the BBB.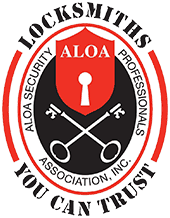 We are proud members of the Associated Locksmiths of America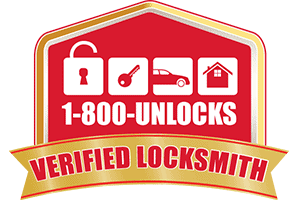 We are Verified Chicago Locksmiths
Our Service Area covers Chicago including the Western and Southern Suburbs.
If you need Auto, Home, or Commercial locksmith services, give us a call. We also provide Emergency Locksmith Service 24 Hours a day.