Your Local Locksmith Crete, IL
Local Commercial Locksmith Services
You need a reliable locksmith when it comes to the security of your business. Keyway Lock & Security offers locksmith services to fit the needs of your business, no matter how big or small.
Safe Opening
Most businesses have a safe to store valuables and confidential files. If you've lost your keys, it might be tempting to try to break into the safe on your own. But, resist this urge and call Keyway Lock & Security. We employ techniques for safe opening that won't damage the safe. We also provide safe repair and have safes for sale.
Master Key System
Your commercial property, especially if it is an apartment building, likely contains many locks. Instead of carrying around keys for each lock, you'll find it much more convenient to have a master key. Our locksmiths can make a master key to fit every lock in your building.
Automotive Locksmith Crete, IL
Several things can go wrong with your car and will bring about the need for a locksmith. Whether it involves an emergency, such as a car lockout or you need car key programming services, rest assured Keyway Lock & Security can take care of the issue.
Car Key Replacement
Everyone has lost their car keys at one point. But, for those who never find their keys, they will need a reliable car key maker for car key replacement. Our professionals can cut keys for any make and model of car. Even if you haven't lost your keys, it's a good idea to have an extra set of keys to everything you own and we can help you with that.
Key Fob Programming
Most newer cars contain a key fob which is a remote control that works with your car's computer to perform functions such as locking and unlocking doors. If your key fob no longer works, you'll need car key programming. To do this, we will first clear you car's computer. The key fob will then be programmed to work with your car. If the key fob is attached to a key, we can also cut the key to work in your car's ignition.
Residential Locksmith in Crete, IL
Our locksmiths offer many residential services to ensure your home is safe and secure. From home lockouts to lock repair and installation, we've got you covered.
Lock Installation
If it's lock installation you want, we'll determine the proper lock for your doors. Holes will be drilled in the door and the area where the lock will fit will be chiseled out. The lock will then be installed and ready to use.
Door Repair
If your door frame or any other part of your door has been damaged, this can leave your home vulnerable to break-ins and will need to be repaired promptly. Our Crete, IL locksmiths will determine the problem and use our special tools to repair the damage so that your home is once again safe and secure.
Need A Locksmith Near Me?
If you're looking for a reliable locksmith in Crete, IL, then contact Keyway Lock & Security. We're a licensed Chicago locksmith with two locations and a convenient mobile service. Give us a call to see how we can help you.
Need Burglary Door Repairs?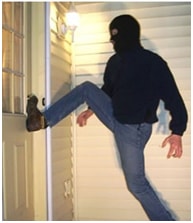 Other Chicago Locksmith Services:
We Are Licensed & Insured Locksmiths in Chicago
Our Illinois license is #192-000275

We're and A+ accredited business with the BBB.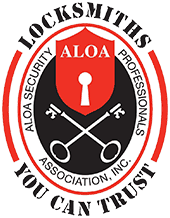 We are proud members of the Associated Locksmiths of America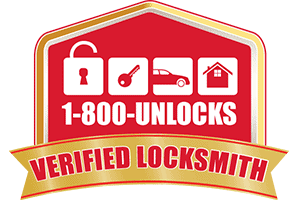 We are Verified Chicago Locksmiths
Our Service Area covers Chicago including the Western and Southern Suburbs.
If you need Auto, Home, or Commercial locksmith services, give us a call. We also provide Emergency Locksmith Service 24 Hours a day.