The Locksmith Crestwood, IL Trusts
Residential Locksmith Services in Crestwood
When it comes to your home, you can rely on Keyway Lock & Security for all your residential locksmith needs. From home lockouts to lock installation and everything in between, we will take care of you.
Smart Lock Installation
No matter if you're dealing with a broken lock or locks that are old and worn out, Keyway Lock & Security can replace your locks so that they will work properly and keep your home secure. First, it is necessary to determine the right locks for your doors. Then, we'll drill holes and chisel an area for the lock to fit in. Finally, the lock will be installed and we will ensure it is in good working order.
Door Repair
A number of things can go wrong with your doors. Whether it's damage caused from a break-in or the door is old, our Crestwood, IL locksmiths can repair the damage. It's necessary to seek door repair services as soon as possible because a damaged door leaves you and those you love vulnerable to a break-in.
Commercial Locksmith Services
Keeping your business secure is a top priority. You can depend on our Crestwood, IL locksmiths to take care of every aspect of your business's locksmith needs.
Safe Locksmith Services
A majority of businesses keep safes to store valuables or confidential files. If you've lost your key, you might be tempted to break into your own safe. Avoid this temptation and call Keyway Lock & Security. We'll employ reliable techniques for safe opening that won't damage the safe or items within. We also offer safe repair services as offering safes for sale.
Master Key Systems
If your business is housed within a large facility or complex, then you likely have several different locks. Instead of trying to carry around a key for every lock, let our locksmiths provide you with a master key system where one key will fit every lock in your facility.
Automotive Locksmith Services
You can end up having many issues with your car that can cause panic, but can be solved with a quick call to our Crestwood, IL locksmiths. We cover a variety or car problems, including emergencies like getting locked out of your car or fixing your ignition along with several other automotive locksmith services.
Car Key Replacement
Almost everyone knows the frustration of losing their keys. If this happens to you, simply contact Keyway Lock & Security. Our professional key makers can provide you with car key replacement by using cutting-edge technology for key cutting. If your key contains a key fob, we also offer car key programming. This involves clearing your car's computer and syncing the key fob to the computer.
Locksmith Near Me
If you're looking for a locksmith in Crestwood, IL, then you need to contact Keyway Lock & Security. We are a licensed Chicago locksmith. In addition to our two office locations, we also offer a convenient mobile service so if you can't get to us, we'll come to you.
Need Burglary Door Repairs?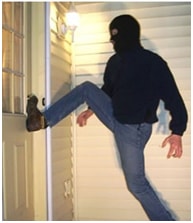 Other Chicago Locksmith Services:
We Are Licensed & Insured Locksmiths in Chicago
Our Illinois license is #192-000275

We're and A+ accredited business with the BBB.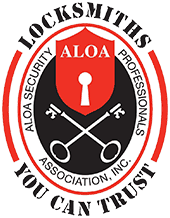 We are proud members of the Associated Locksmiths of America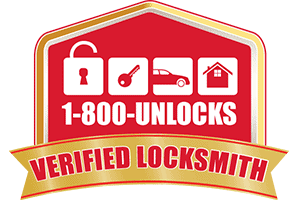 We are Verified Chicago Locksmiths
Our Service Area covers Chicago including the Western and Southern Suburbs.
If you need Auto, Home, or Commercial locksmith services, give us a call. We also provide Emergency Locksmith Service 24 Hours a day.