Locksmith Chicago Ridge IL
5 Star Local Locksmith Services in Chicago
Today, more and more homeowners and businessowners are looking for ways to keep their lives and livelihoods safe. When it comes to security, you need to make sure that you have a professional who can take care of your problems quickly and completely. Don't wait until you're locked out of your home or car or need to repair or replace your door and lock system due to burglary. Make sure you know about some basic locksmith services, so you know what you need when the time comes.
Sure, anyone can search "locksmith near me", but what does that really tell you? The first step to a professional locksmith job is to find the right locksmith. You need to make certain that your locksmith is properly licensed, trained, insured, and skilled before the work begins. Keyway Lock & Security in Chicago Ridge offers fully licensed and insured locksmiths who have a wide range of training and experience in key maker services, including programming keys and key fobs, making key copies, repairing doors and safes, and installing lock systems.
After choosing a qualified locksmith, you should know something about work being done. Information helps you understand what will be done and about how long it will take to complete. We provide residential, commercial, and automobile locksmith services. Take a look at some of the most common services.
Professional Residential Locksmith and Commercial Locksmith Services
Lock installation: A new lock must be precisely positioned in order to work properly. The holes have to be drilled so that the vertical alignment matches exactly. If you are upgrading to a different system than before, the installation may take longer, but it's worth the time to make sure your lock works as it should.
Master key systems: Many businesses find that a master key system makes it quicker and easier for employees to access all parts of the building with a single key.
Door repair: After a burglary or severe storm, your door will no longer provide the strength and security it once did. To avoid further loss, a quick and thorough repair is needed. Keyway Lock & Security repairs doors of all kinds, so you can feel safe.
Automotive Locksmith Services in Chicago Ridge
Car Key Copy: There's never a good time to be locked out of your car. Whether you are going to work or heading home, someone is depending on you to be there. When you find yourself locked out, contact us at Keyway Lock & Security to get you back on schedule.
We also offer car key programming, key fobs, and key programming.
Safe Locksmith Services from Keyway Lock & Security
Safe opening and safe repair: Families and businesses depend on their safes to protect their most valued possessions. But if your safe won't open when you need it or stay closed securely, how is it helping? We can solve your safe problems, so you are protected. We also have safes for sale, if you need a new one.
We provide the most reputable locksmith Chicago Ridge has to offer. At Keyway Lock & Security, your safety is our job. With two locations and a mobile locksmith service, we are there when you need us.
Need Burglary Door Repairs?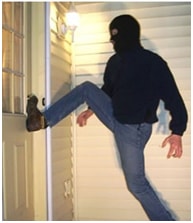 Other Chicago Locksmith Services:
We Are Licensed & Insured Locksmiths in Chicago
Our Illinois license is #192-000275

We're and A+ accredited business with the BBB.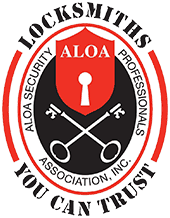 We are proud members of the Associated Locksmiths of America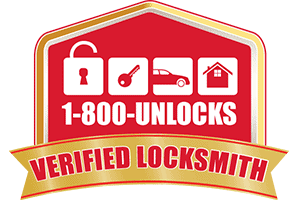 We are Verified Chicago Locksmiths
Our Service Area covers Chicago including the Western and Southern Suburbs.
If you need Auto, Home, or Commercial locksmith services, give us a call. We also provide Emergency Locksmith Service 24 Hours a day.