Locksmith Chicago Heights IL
Top Rated Local Locksmith Services
Understanding the Locksmith Services of Keyway Lock & Security
What do you do when you find yourself locked out of your care, home, or business? Who can you trust with the task of upgrading to a more advanced security system to protect your family and your possessions? Don't just trust whatever pops up when you search "locksmiths near me". Instead, take some time to find the right locksmith for your specific needs.
Step one to ensuring you get professional results is to make sure you put your security needs in the hands of a qualified locksmith. Without the proper licensing, training, or insurance, you are putting yourself, your family, and your assets at risk. At Keyway Lock & Security in Chicago Heights, we provide fully trained, licensed, and insured locksmiths who are experienced in a full range of key maker services, including making copies, programming, installing, and upgrading lock systems.
Once you have chosen a reputable locksmith, it is important to understand something about the services you need. This can help you understand how long the service will take, along with what you will need to do in preparation for the work. Keyway Lock & Security services cover both commercial and residential property. Here is a look at some of our most popular services.
Residential Locksmith and Commercial Locksmith Services
Lock installation:
Precision is key to proper lock installation. If you are replacing the lock with a similar replacement, the job will be completed much quicker. New holes will have to be drilled, so the vertical alignment of the lock matches exactly, for the lock to work correctly. If you are upgrading to a more advanced system, it may take more time to complete the installation.
Door repair: 
Whether damaged by storm or burglar, you need to get your doors repaired quickly and properly. A weakened door doesn't give your home or your business the protection you need. You need a fast response and a thorough repair job.
Master key system: 
With a master key system in place, you can more easily control your business, while making sure the right people have access when they need it.
Automotive Locksmith Services
Car key copy and car key replacement: No one likes to be locked out of their car. Your job and your family are depending on you to be where you need to be, on time. When you find yourself locked out, contact us at Keyway Lock & Security and get back on schedule.
We also offer car key programming, key fobs and key fob programming for your vehicles.
Safe Locksmith Services
Safe opening and safe repair:
Homes and businesses depend on strong, dependable safes to keep their cash and most treasured belongings secured and out of sight. A safe that won't open or stay closed properly isn't doing you any good. We can fix that for you. We also offer safes for sale and can assist you in choosing the right one for your needs.
We want you to relax, knowing your security issues are being handled by the most dependable locksmith Chicago Heights has to offer. Our experience covers a wide array of locksmith services, so Keyway Lock & Security is the only locksmith you will ever need. We are fully insured and licensed by the State, ensuring your protection. We offer two locations and a mobile locksmith service, for your convenience.
Need Burglary Door Repairs?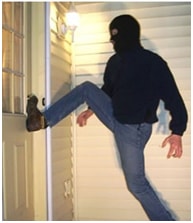 Other Chicago Locksmith Services:
We Are Licensed & Insured Locksmiths in Chicago
Our Illinois license is #192-000275

We're and A+ accredited business with the BBB.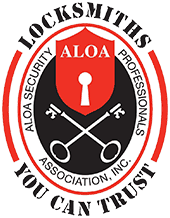 We are proud members of the Associated Locksmiths of America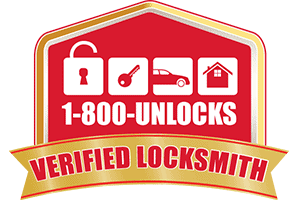 We are Verified Chicago Locksmiths
Our Service Area covers Chicago including the Western and Southern Suburbs.
If you need Auto, Home, or Commercial locksmith services, give us a call. We also provide Emergency Locksmith Service 24 Hours a day.