Locksmith Bensenville IL
24 Hour Mobile Locksmith Services
Just about everyone, both individuals and businesses, in Bensenville will require the services of an experienced locksmith at some point. Security is incredibly important for both homeowners and businesses in the area, and you want to ensure your security measures are up to the task. Whether you need a new security system installed or need maintenance on your existing locks and other security tools, the experts here at Keyway Lock & Security are ready and able to help. 
Residential and Commercial Locksmith Services in Bensenville, IL
We are proud to include both residential and commercial clients among our growing list of satisfied customers. No matter which category you fall into, we will be happy to add you to our happy family. For residential customers, we can assist with:
Emergency lockouts
Deadbolt installation
Smart door lock configuration
Security system installation
Lock rekeying
Master key systems
Electric strike installation
Door reinforcement and repair
Home safe installation
And much more.
Your home is one of the most valuable things in your life, so you'll want to keep it as secure as possible, not just to protect your financial investment in the property, but also to keep your family safe. Our technicians can evaluate your current security measures and advise you as to what steps you need to take to maximize the security of your home.
Commercial customers have markedly different needs than homeowners do, though the two do share some similarities. In addition to all of the services we provide for our residential clients, we can also provide additional services for commercial enterprises, including:
Commercial door repair
ID keypad installation
Security system implementation
Safe lockouts
Industrial door security
And more.
We'll work closely with your company to understand your unique security needs so that we can offer you the best possible advice with regards to securing your business.
Automotive Locksmith in Bensenville, IL
We can also assist with your automotive locksmith needs in Bensenville. Whether you have locked your keys in your car and need to gain entry or need to replace a broken electronic key fob, our technicians can help. We can install new locks on your vehicle, duplicate your key fob and copy standard keys as well. Even if you have lost your electronic key, we can create a new one for you and reprogram your car's computer in order to deactivate your old key fob.
We work with commercial fleets as well. We can provide your company with enhanced security measures for your fleet vehicles. Whether you are transporting goods or using vehicles in the daily course of business activities, we can assist you in maximizing your drivers', passengers' and cargo's security.
Your Premier Locksmith in Bensenville, IL
Here at Keyway Lock & Security, all of our locksmiths go through extensive training in order to achieve the licensing and certification required by the State of Illinois. Our technicians also engage in additional training to stay up-to-date on the latest industry developments. We strive to offer our clients the best possible services at all times, and that means going above and beyond the minimum requirements of the State.
We invite you to get in touch with us to learn more about our services and how we can help you secure your home, business, and vehicle. Call today to get started.
Need Burglary Door Repairs?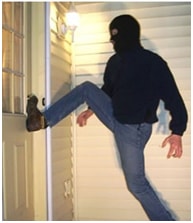 Other Chicago Locksmith Services:
We Are Licensed & Insured Locksmiths in Chicago
Our Illinois license is #192-000275

We're and A+ accredited business with the BBB.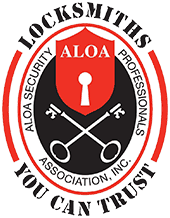 We are proud members of the Associated Locksmiths of America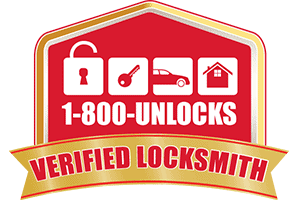 We are Verified Chicago Locksmiths
Our Service Area covers Chicago including the Western and Southern Suburbs.
If you need Auto, Home, or Commercial locksmith services, give us a call. We also provide Emergency Locksmith Service 24 Hours a day.