Locksmith Services Country Club Hills, IL Residents Trust
We're the Locksmiths Country Club Hills, IL Residents Trust
You've got a lot of choice available to you when it comes to locksmiths in Country Club Hills, but Keyway Lock & Security should be your primary choice. Our team is here to provide all the locksmith services you could ever need, spanning a wide range of disciplines. Here's how we can help.
Residential Locksmith
We can assist with all your lock and security needs for your home in Country Club Hills. Whether you need a key maker to create duplicate keys to prevent lockouts or require security lock installation to prevent intruders from getting into your home, our team is here to help you out. We'll do everything in our power to help you make your home as safe and secure as possible.
Automotive Locksmith
Just like Country Club Hills homes, cars have security needs as well. Our automotive locksmiths can help with the following:
Car Key Replacement – For older models that use traditional keys, our car key makers can create a car key copy for you in no time. This way, you'll always have a backup readily available when you need it most.
Key Fob Programming – Car key programming for modern key fobs is a bit more complicated, as it often involves reprogramming your car's internal computer. Our expert technicians are highly experienced in completing this incredibly technical task, so you can count on us to create your new smart key for you.
Commercial Locksmith
Keeping your Country Club Hills business facility secure should be one of your top priorities as a business owner or manager. Our capable commercial locksmiths are here to help you do just that. From installing a master key system to security door repair to access control and more, our team will work closely with you to provide the security you need to keep your business as safe as possible, whether it is an office building, retail storefront, manufacturing plant, storage warehouse or any other type of commercial facility.
Safe Locksmith
Many people use safes in their homes and businesses to provide added security for sensitive or valuable items, and we can help you out with all your safe locksmith needs, including:
Safe Opening – Safes are designed to keep people out, so it can be extremely difficult to get back into yours after losing your key or forgetting your access code. Our expert safe crackers can get you back inside your safe and create a new key or reprogram the code for you.
Safe Repair – If your safe sustained any damage in a burglary or while you were trying to get back into it yourself, we can help restore it to its former condition to maximize its security.
Safes for Sale – If you don't yet have a safe for your home or business, we can help you select the perfect option to meet your needs. We have a wide range of safe types available and can help you narrow down your options.
Mobile Locksmith
We have two physical locations in the Greater Chicago area, and we also have mobile locksmiths in Country Club Hills. We'll come to you anywhere in the city, so get in touch with us right away for all your locksmith needs.
Need Burglary Door Repairs?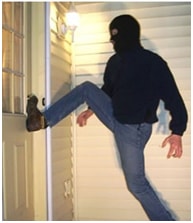 Other Chicago Locksmith Services:
We Are Licensed & Insured Locksmiths in Chicago
Our Illinois license is #192-000275

We're and A+ accredited business with the BBB.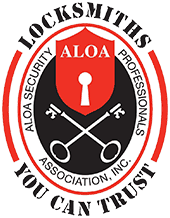 We are proud members of the Associated Locksmiths of America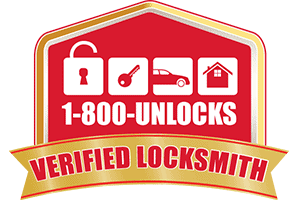 We are Verified Chicago Locksmiths
Our Service Area covers Chicago including the Western and Southern Suburbs.
If you need Auto, Home, or Commercial locksmith services, give us a call. We also provide Emergency Locksmith Service 24 Hours a day.