Clarendon Hills, IL Locksmith Service
We're the Locksmiths Clarendon Hills, IL Residents Trust
When you need a locksmith near you in the Clarendon Hills, IL area, you can count on Keyway Lock & Security. We offer a comprehensive suite of locksmith services, making us your one-stop shop for all your locksmith needs. Here's an overview of how our team can help.
Residential Locksmith
Getting locked out of your home can be frustrating, but we can get you back inside in no time. In addition to lockouts, we can also copy your existing keys using our sophisticated key maker so that you always have backups on hand to prevent future lockouts. We'll work with you to help make your home as secure as possible, from deadbolt lock installation to door repair to home security systems.
Commercial Locksmith
As a business owner in Clarendon Hills, you undoubtedly want to keep your office, storefront, warehouse or other business facility as secure as possible. We'll help you implement a master key system so that you always have access when you need it while also creating access control protocols for your employees. The fewer people who have access to sensitive areas of your facility, the more secure it will be.
Automotive Locksmith
Car key replacement is a bit more complex than many of the other services we provide, thanks to the security features of many key fobs. Rest assured, though, that our car key makers can still create a car key copy for you as needed. Key fob programming is a highly technical task that often requires making adjustments to your vehicle's internal computer in addition to the car key programming itself, but our team has the skills and expertise to get the job done right.
Safe Locksmith
Safes are great for storing your valuables, like fine jewelry, firearms, important documents and other items you don't want falling into the wrong hands. However, safe opening can be next to impossible if you have lost your key or forgotten your code. After all, safes are designed to keep intruders out. We'll help you regain access and complete safe repair as needed to ensure your safe is as secure as possible. We offer a variety of safes for sale as well to help you make your belongings even more secure.
Mobile Locksmith
In addition to our two physical Chicagoland locations, we also operate a mobile locksmith service, enabling us to help you out virtually anywhere in the city. When you call on us for a locksmith, we'll send someone to your location as quickly as possible. Our mobile service can handle nearly any locksmith job, saving you the time and hassle of coming into one of our shops. We know how stressful it can be to go through lock or security issues, so we strive to make our process as easy as possible for you.
We are fully licensed to operate in the Chicago area, so you can trust us for expert locksmith services. When you need a locksmith in Clarendon Hills, Keyway Lock & Security should be your first and only call. Reach out to us today to get started.
Need Burglary Door Repairs?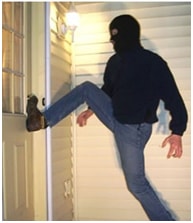 Other Chicago Locksmith Services:
We Are Licensed & Insured Locksmiths in Chicago
Our Illinois license is #192-000275

We're and A+ accredited business with the BBB.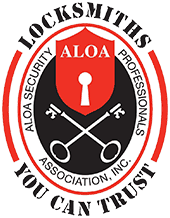 We are proud members of the Associated Locksmiths of America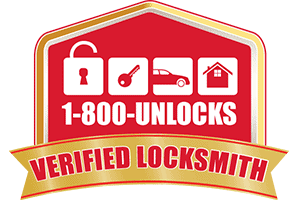 We are Verified Chicago Locksmiths
Our Service Area covers Chicago including the Western and Southern Suburbs.
If you need Auto, Home, or Commercial locksmith services, give us a call. We also provide Emergency Locksmith Service 24 Hours a day.