Wrought Iron Gate Services in Chicago IL
There is something oddly beautiful about wrought iron gates. Their classic looks add a world of elegance to any entryway and their resistance and resilience can save their owners a lot of money over the years. A wrought iron gate also speaks of the personality of those living behind it. It is a symbol of class and was once a clear signal of money and power. A wrought iron gate is also a symbol of sobriety, of seriousness, of being a haven closed off from the rush of the outside world. In short, a wrought iron gate brings on a sensation of peace and calm that few other objects can achieve.
To top it all off, a wrought iron gate is possibly one of the safest choices in a world that becomes more and more dangerous as time goes by. Just its existence can deter a would-be home-invader from even giving it a shot. Why would somebody try to force their way through a wrought iron gate when the guys next door have nothing to stop them from breaking in?
An Iron Gate Speaks Volumes About You
A wrought iron gate says a lot about your personality. It is an object that is as personal as your wallet and lets those entering your property know that, above all, you remain elegant and classy in a world that gets gaudier with each passing day.
When you set your mind on closing off your property with a wrought iron gate, the first thing you must do is sit down with the installer to decide on a design. It is this design that will give others the first clue as to what you are all about. Some people choose a more classic design, while others prefer a darker, gothic look. No matter which style you select, a wrought iron gate is a project that will always take into account your personal taste.
Once your gate has been crafted to your specifications, the installer will show up with a team of workers to get it all set up, and when the job is done you can take a step back and admire the appearance of power such a gate can put forth.
Iron Gate Maintenance and Service
A wrought iron gate is timeless, but in for it to keep its pristine appearance it must be maintained periodically. These days, finding an artisan specializing in the installation, service, and repair of wrought iron gates is not a simple task, especially if the existing gate has fallen into a State of disrepair. The wonderful team of specialists at Keyway Lock & Security have been specially trained to cover all your wrought iron gate needs. From the guidance, you need when you are considering its installation to continued service and eventual repair, you can be sure the task will always get done right in a friendly and fairly priced manner.
So, don't hesitate, if you are in the Chicago, IL area and your wrought iron gate is calling out for repairs, give us a call and we will make sure it looks brand new without marring the sense of timelessness and elegance such a gate can give your home. For all other security concerns, please keep in mind that Keyway Lock & Security can make car keys, install master key systems, and rekey your home locks to name a few of our services.
Need Burglary Door Repairs?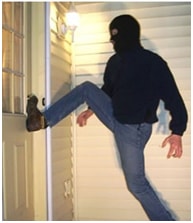 Other Chicago Locksmith Services:
We Are Licensed & Insured Locksmiths in Chicago
Our Illinois license is #192-000275

We're and A+ accredited business with the BBB.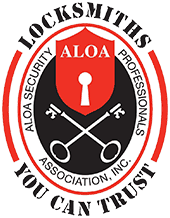 We are proud members of the Associated Locksmiths of America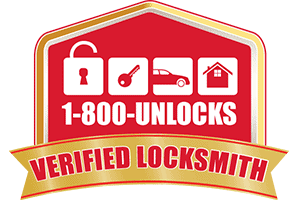 We are Verified Chicago Locksmiths
Our Service Area covers Chicago including the Western and Southern Suburbs.
If you need Auto, Home, or Commercial locksmith services, give us a call. We also provide Emergency Locksmith Service 24 Hours a day.